Depending on Whom You Believe: Shakeup Puts Reds on the Defensive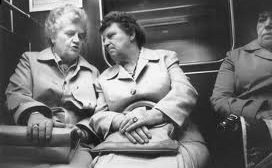 The silly season hasn't started in earnest yet, but the News Desk is in full swing and keeping track of all the latest – and at this point, most mundane – transfer rumors swirling around the inter-webs.
With legendary Reds defender Jamie Carragher calling time on his Anfield career at the close of the season, Brendan Rodgers is faced with a number of decisions to make as he looks to shore up a backline that looked a little on the leaky side last term. The fax machine was screaming this morning with word that Liverpool youngster and former Rangers defender Danny Wilson completed a free transfer to Hearts after spending last season on loan with the Jambos. Though few expected the Scottish centre back to have a future at Anfield after being shipped off to Scotland in January, his departure comes at a time when nothing is looking certain for the defensive side of Liverpool's game.
There was heavy speculation regarding the future of Martin Skrtel last summer and it looks like that will be the case this year as well with the defender telling the press that he'll be "considering his future" in the coming months. The big Slovakian lost his spot in the squad to a resurgent Jamie Carragher after a shock exit to Oldham in the FA Cup exposed the Reds lack of an "organization and defensive leadership personality" on the pitch. With Skrtel starting only two Premiership games since and the upcoming World Cup in Brazil next summer, the defender admitted that should an offer come in, he'd "probably consider it seriously".
Manchester City was the one side that was consistently linked to Skrtel last summer so it's only fitting that the Reds now be linked with one of their defenders as Kolo Toure's name has popped up as a surprise replacement for Jamie Carragher. Interest in the 32-year-old centre back flies directly in the face of the "buy young" policy that is de rigueur around Anfield these days; still, with all the toddlers running around, a little experience could be exactly what the side needs and the former Arsenal defender has that in abundance. The Ivory Coast international, who is available on a free transfer, could soon be playing stop-gap babysitter after elder statesman Jamie Carrier took up a pundits chair over at Sky Sports and his first act could be to get Schalke 04 star Kyriakos Papadopoulos acclimatized to the Premier League.
It's been hotly tipped that the Greek youngster is the prime target for Brendan Rodgers this summer and rumor has it that Liverpool is ready to go in with a bid of anywhere between £12mil to £15mil to bring him to Merseyside. Liverpool great Jan Molby described the 21-year old Papadopoulos as "strong as a bull, dominant in the air and very good in one-on-one situations". Though little progression is expected until the transfer window officially opens across Europe on July 1st, the mooted deals for either Toure or Papadopoulos don't seem dependant on anyone being shipped out; at least not officially.
Liverpool boss Brendan Rodgers has been adamant – to the press at least – that Skrtel is not for sale and neither is Pepe Reina for that matter. Rumors continue to swirl around Barcelona's interest in the shot stopper and his side's apparent pursuit of Stoke City 'keeper Asmir Begovic. The Potters have been quick to pooh-pooh rumors of a switch for the 25-year old after he was apparently misquoted in a Bosnian newspaper with claims that he'd be linking up with the Reds for pre-season training this summer. Couple that with the media's obsession with Pepe Reina returning to Spain for a cool £10mil – despite his insistence otherwise — and it becomes apparent that no one knows anything for sure.  The Spaniard was earlier quoted as "satisfied, comfortable and my family are very happy" when asked about the rumored move back to Barcelona and with the club insisting that no deal for the former Villareal 'keeper is on the table, we're just going to have to wait and see what happens – though no one expects this will be an easy or overly transparent process. Suffice it to say that, as usual, it's going to be a long summer….
Who do you think the Reds should be bringing in this summer? Is Toure too old? Is Papadopoulos the next coming? Should Skrtel and Reina be shown the door? Can Begovic hack it at Anfield? Let us know in the comments — while you're at it, hit us up on Facebook or Twitter. We'll be around here somewhere.