Depending on Whom You Believe: Costa's Still Smiling, Downing to Tyneside and Fullbacks Aplenty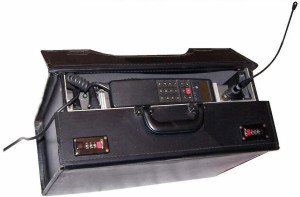 With reports coming in from Spain that Liverpool target Diego Costa is "happy" to remain at current club Atletico Madrid, the News Desk doesn't quite know how to feel; we're happy that he's happy – it's not like we're wishing him any ill will — but maybe we weren't looking for such a toothy grin, you know?
With the Reds submitting a bid of £21.8mil, an amount rumored to be enough to trigger the release clause built into the Brazilians contract, talks are expected between the two sides this week despite Atletico sporting director Jose Luis Caminero insisting how important he is. If this was going to be a simple cash transaction, apparently, no one informed Costa to pack his bags as the striker feigned ignorance in a recent interview with sporting paper AS. When asked about the bid lodged by the Anfield outfit, the Brazilian said "I do not know. I am happy here. I have nothing else to say…" to which Reds fans around the world replied with a perfectly timed, expertly executed sigh and eye-roll combination.
With the future of Luis Suarez subject to ongoing speculation, Brendan Rodgers and company are moving quickly to either replace the Uruguayan or to add players that could convince the striker that our Champions League ambitions aren't just something we're getting good at lying about. Regardless of which side of the story you subscribe to, Costa is the kind of player that Liverpool should be linked with and although there are reports that the Reds are prepared to treble his current wages, the Brazilian is supposedly looking to stay in the Spanish capital. "I'm happy here, if the club want me to be here, I'm going to be here" said Costa in attempt to make Ian Ayre's job that much worse — as if the Liverpool Managing Director didn't have it hard enough trying to flog Stewart Downing off.
After rebuking the interest of West Ham United last month, the winger is now being linked with a £5mil move to Newcastle with Toon boss Alan Pardew apparently interested in his services. Downing featured heavily in the second half of last season as Brendan Rodgers warmed to his talents, but with the arrival of Iago Aspas from Celta Vigo and the return to fitness of wonder-kid Raheem Sterling, the England man is once again on the outside looking in as he watched Steven Gerrard's testimonial match from the bench. With two years left on a £80,000 per-week contract, it's no surprise that Liverpool will be looking to move the winger on at a heavy loss as they clear out the underperforming, but still high profile, deadwood.
The Tyneside club is believed to be looking to address their shortage of strikers before making any move for Downing, but Liverpool will more than happy to focus on providing competition for former Toon player Jose Enrique in the interim. Valencia fullback Aly Cissokho has had a tentative link to the club all summer with Brendan Rodgers believed to have made a loan inquiry for the French international, but with his wage demands supposedly scuppering any chance of a deal, alternatives had to be explored. With the Reds moving for, and apparently agreeing to terms with highly rated Benfica starlet Lorenzo Melgarejo in his place, it looked like the Paraguayan would be heading to Anfield on a season long loan subject to an approved work permit. Now, it's all gone a bit sideways as the Melgarejo link has gone cold and the move for Cissokho either appears to be back on or is being used as a smokescreen for Granada CF fullback Guilherme Siqueira.
The Brazilian, who holds an Italian passport, has also been linked with a move to Everton and is rumored to hold the interest of Spanish giants Real Madrid – a move that appeals to him greatly. Siqueira told Globo Esporte that "Real Madrid are the biggest club in the world and any player would like to be in their squad." Although neither Merseyside club has the clout to compete with Los Blancos, actual interest is always better than reported interest and playing time would be almost assured in England. The 27-year old may have a hard time breaking into the team at the Santiago Bernabéu should a bid be submitted, still, Siqueira believes it may be time to move on from Granada. "If the offers that are coming are good for the club and for me, I think it's the right moment to sell me." Hopefully he won't be too bummed if he ends up in rainy old England instead of upgrading his digs in Spain.
Are we gonna see Diego Costa in the famous Red shirt? Will Downing head to Tyneside? Are we ever going to sign a left back? Let us know in the comments or you can get social with our media by finding us on Facebook or Twitter.