Spurs Reportedly Beat Liverpool to Willian Capture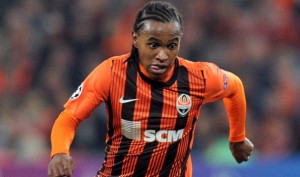 Yesterday, Spurs boss André Villas-Boas unequivocally denied that his club had lodged a bid for Liverpool target Willian, and today, the North London club looks to be in the pole position to capture the talented Brazilian's signature with reports coming into the News Desk that he's in London to complete a medical.
If the 25-year old does make the switch to Tottenham, this would be the third highly rated attacking target that the Reds have missed out during this transfer window with both Henrikh Mkhitaryan and Diego Costa snubbing moves to Merseyside earlier in the summer – though it hasn't been for a lack of trying. Both Liverpool and Tottenham are thought to have come to the table with bids in the region of £28mil as Russian club Anzhi Makhachkala look to recoup as close to the £30mil they paid for the player in January; as far as they're concerned, one destination is as good as the other.
Despite the encouraging noises coming out of the Brazilian's camp, it would now appear that North London would be the preferred destination for Willian as Spurs summer spending hovers over £90mil and Liverpool are left, once again, chasing a shadow. With less than two weeks left in the transfer window, Brendan Rodgers and company will need to quickly shift their focus to other targets if they plan on bringing in a significant talent before September 2nd. Time, at this point, is not on our side.