Liverpool FC Announce Chinese Football Acacdemy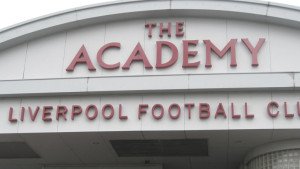 It was just under two weeks ago when Liverpool Football Club announced they were partnering with DSK Shivajians FC to open a football academy in Pune, India and today the News Desk is getting word that we can expect another facility on the horizon – this time in the Guangxi Zhuang region of southern China.
The Guilin International Football Academy, in partnership with Guilin Kingsborn and based in Guilin City, will feature a similar setup to the complex in India; full sized pitches, practice areas, medical facilities, classrooms and the like will all be set-up to help nurture the best of the region. "We are thrilled to have found a fantastic partner in Guilin Kingsborn, helping us reach and connect with our LFC family in China, said Billy Hogan, chief commercial officer at Liverpool FC."We look forward to welcoming new players in to this fantastic facility and sharing with them the Liverpool Way of coaching."
It's all been very global for Liverpool lately with news of the academy in India, club legend and current non-executive director Kenny Dalglish coaching in the Indian Super League and now the opening of a football academy in China. Coaches from Liverpool FC will not only work with local coaches to help improve the football standards within the region, but they'll also be working with and developing the young players they recruit in.
"Our Guilin International Football Academy will help the club leave a lasting legacy in the region through the development of young players and local coaches and also an experience for Liverpool fans in the country" said Hogan. This comes on the back of a planned announcement by the Football Association to help British Asians in the game and increase the number at grassroots level in both a coach and playing capacity. Although the academy would have been in the works for quite some time, the timing of the announcements of both the India and Chinese facilities has certainly worked in Liverpool's favour.
Brendon Batson , Football Association equality consultant , believes that this virtually untapped market can be a boon for football. "Nobody can ever convince me that there aren't talented Asian players out there," he said. "They just need somebody to tap into them and, hopefully, they will flourish." Well, if they're in Pune or Guilin City, I'm sure we'll track them down.