Rodgers Says Ilori Could Go Out on Loan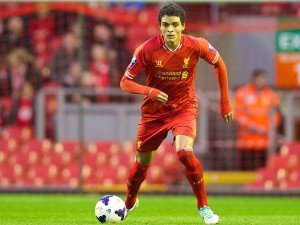 With the winter transfer window just around the corner, there's been a lot of talk recently about the signings the Reds made during the summer and the impact — or lack thereof — that they've made since arriving on Merseyside.
Tiago Ilori, signed from Sporting CP following extended negotiations, is one of those hot button players that no one can seem to agree on. Stuck in that grey area between being ready for the first team and not being quite good enough to hack it, Liverpool boss Brendan Rodgers has confirmed that the defender may be heading out on loan in the very near future, since the future is exactly what the player was so hotly pursued for in the first place.
Like most Premier League managers, Rodgers is a master of double-talk, but the Northern Irishman was blunt when asked about the youngsters future. "He has come in, he will have six months to adapt and then he will go out and get experience." So, he's not ready for the first team then Brenno?
Although it's hard to argue with the notion that the money spent to bring in another center-half when we have two very promising ones in the pipeline already, the Reds boss has rubbished claims that the defender cost the club £7mil by calling them "nowhere near the mark", all while taking a much longer term view of the players development than expected.
"Signing Ilori was about looking after the future of the club. Centre-halves are very hard to get" said Rodgers. "Hopefully in the future, maybe long after I am gone, he can prove to be a talent. That is the responsibility of myself and the club going forward to nurture it." A number of promising performances for the u21 side have shown that the player has talent and sending him out on loan would be the perfect step to make sure it's not wasted. If he's going to flop, best to do it somewhere else first…