Depending on Whom You Believe: Alonso Staying Put, No Ings Offers, Napoli Want Agger and another Tello Quote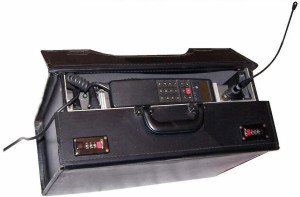 As we inch ever closer to the January transfer window names are being whipped around like an early morning snow squall – some of them fly right by never to be seen again, while others smack you in the teeth like the ice-ball your neighbors rug rat threw at you this morning; either way, trying to sort out the comings and goings is just as annoying as winter itself, and so are the rumors linking Xabi Alonso with a move back to Merseyside.
It wouldn't be a transfer window without us being linked to the Basque pass-master, would it? Out of contract with Real Madrid this coming summer, the 32-year old is once again being touted to make a return to Liverpool this January as Brendan Rodgers brings in recruits that'll give us that little extra edge in the race for Champions League football. While a move for Alonso wouldn't necessarily be a terrible idea, it remains, as it ever was, highly unlikely – apparently Guillem Balague agrees.
The well connected Sky Sports pundit has rubbished the reports linking Alonso with a move back to Merseyside, and England as a whole, with his very educated guess being that he'll either stay with Los Blancos for the foreseeable future or make a lucrative move to the MLS. Speaking of lucrative moves, Burnley hot-shot Danny Ings has yet to make one, though manager Sean Dyche has admitted that the striker is in demand.
The 21-year old striker has found the net 16 times for the Claret this season and twice for the England U21's prompting rumours that a Premier League club – namely Liverpool – is coming in for him this winter. Reds manager Brendan Rodgers, and principal owners FSG, have a very distinct policy of buying young, promising players that they can develop and the Winchester born striker certainly fits that bill. Whether Ings has found himself in a fortunate hot-streak or is the real deal remains to be seen; either way, Burnley boss Dyche has confirmed that there have been no formal approaches for his star man quite yet."There isn't any factual interest that I know. No-one has rung me, so that's factual, but there are a million stories" said the Clarets manager.
Switching gears from no approach, and possibly no story, to an actual approach and a big story, Napoli boss Rafa Benitez has come sniffing around Liverpool once again. He's already got Pepe Reina spending the year with him on loan, and after missing out on Martin Skrtel this summer, the Spaniard is now eyeing Daniel Agger for a mini-Merseyside reunion in Italy. Although Liverpool are unlikely to let the Dane leave after rebuffing a number of approaches for his services — most famously from Catalan giants Barcelona — over the summer, it could be a point to ponder if the vice-captain doesn't regain the kind of form that made him such an integral component of the Reds set-up.
So, now that we've done the usual suspects with Alonso and Agger rumours, we're almost obligated to close things off with a return to Spain for another Cristian Tello quote. Depending on the day, the winger is either loving life at Barca or ready to quit for more minutes – today, it's a mixed bag with the 22-year old cutting a very blasé figure. "I am content at Barcelona but we still have not advanced in the negotiation deal," said the Spaniard, who continued, "It is normal that I desire more minutes in the team. I want to profit on my opportunities this season."
Tello came off the bench to score in the classy Spanish sides 6-1 thrashing of Celtic in their last Champions League group game, but with one eye on the World Cup in Brazil next summer, he's going to need more than just cameo appearances to make sure he has a ticket to South America come June. Liverpool have a long standing interest in the promising attacker and could make an approach to take him on loan in January – you know, just like we tried to over the summer and last winter as well.
Who's coming in and who's going out? Who should we bring in and why? Let us know in the comments or hit us up on Facebook or Twitter; we'll be around.