PICTURE: Mario Balotelli Trains With Liverpool Ahead of Official Announcement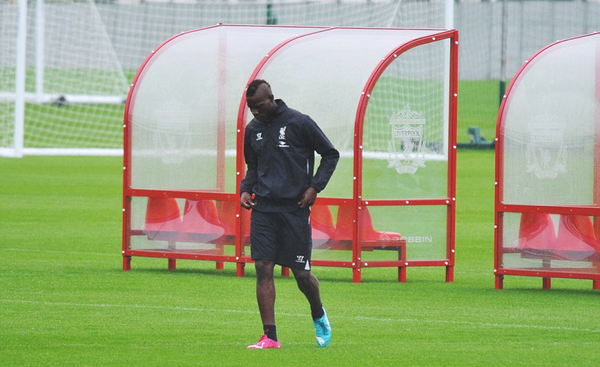 Picture courtesy of @AnfieldLens
Ahead of Mario Balotelli's much publicized move to Liverpool, the divisive Italian striker has been snapped at the Reds training ground Melwood being put through the paces by their coaching staff.
The Anfield outfit hope to announce the deal as soon as today with the 24-year old set to take in their match with his former club Manchester City at the Etihad Stadium. After a initial loan bid was rejected by AC Milan, the two sides quickly hashed out a permanent deal that will see Balotelli take up residence on Merseyside for a cut price fee of£16mil — a move that Liverpool boss Brendan Rodgers has already admitted is a calculated gamble.
Following a successful medical on Friday, it's believed that personal terms were agreed to and finalized over the weekend with a rumour doing the rounds that a number of behavioural clauses will be built into hos contract to keep his actions and attitude in check both on and off the field.
More on this when the official announcement is made…