Liverpool Legend Questions Roy Hodgson over Raheem Sterling Comments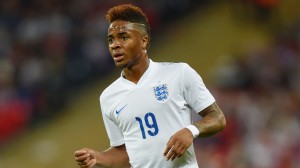 Former Liverpool defender Jamie Carragher was never one to hold his tongue when he was marshalling the Reds backline and not much has changed since he hung up his boots with the 36-year old setting his sights on England boss Roy Hodgson.
Prior to the Three Lion's Euro-2016 qualifier with Estonia yesterday, Liverpool winger Raheem Sterling complained of fatigue and was subsequently left out of the starting eleven with team-mate Adam Lallana taking his place. Rather than keep their conversation private and explain the youngsters drop to the bench as his decision — no less than 24-hours earlier he talked about "managing" his game time anyway — instead he discussed the details of their conversation with the media. This, being a serious breach of trust, wasn't something that Carragher was pleased with.
"I just think Roy Hodgson could have been a bit more careful before and after the game and we wouldn't be having this debate," said the Liverpool legend of the England bosses decision to talk to the media about why he dropped Sterling to the bench. "Just come out and say 'I played Adam Lallana [ahead of Sterling] because he did well in the last game'. Rather than now, there's going to be a debate over it all."
The youngster came in for criticism from a number of corners with many questioning his commitment to the national team and asking whether or not he's up to the challenge of representing both club and country. Although Carragher, who never quite got the chance he deserved for the national team, insists he'd never give the manager a reason to leave him out, he thinks that maybe the 19-year old was just looking out for himself.
"You've got to be careful of burnout for Raheem Sterling, a lot of it comes from too much football, so it's not the worst thing in the world" said the Sky Sports pundit of the Liverpool winger asking for a break. "Maybe he's clever in doing that in looking after himself."