Different Bet Types of Football
If you're new to football betting, you can save yourself the beginner's frustration by going through the basics first…

If you love football but are just taking your first steps towards football betting, you might feel overwhelmed by the various bets bookmakers give to punters. Unlike other betting options, complicated football bets can often cause frustration in new-joiners, up until a point where the whole process stops being enjoyable and turns into something you avoid.
Well, football betting wouldn't be so popular if it was too complicated to understand. Thousands of punters choose football bets over other popular forms of gambling like online casinos and enjoy it every day. Now, some might say the reason is that casinos are less trustworthy than bookmakers, which is rarely true because casinos go through rigorous licensing procedures just like bookmakers. If you don't believe it, just check out this rating system for Microgaming casinos. However, the real truth is that football betting is a great combination of a passion for a game and the thrills of winning money, which is why most people like it.
So, if you too love football bets but are confused with the basics, here are the most common types of football bets to help you get started: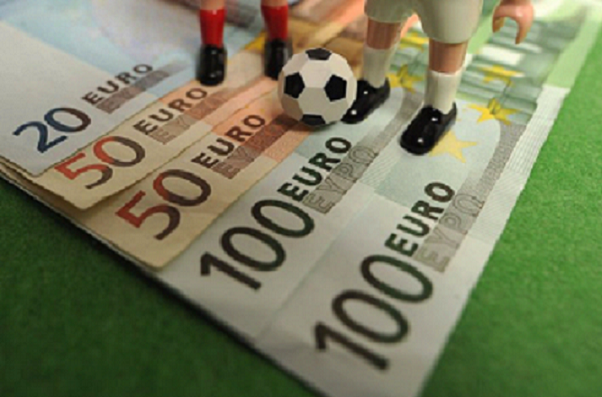 Standard Bets
Single Bets – are also known as 1×2 bets. Basically you bet on one team to win or the match to end in a draw. 1 is the number assigned to the first team, x is the "draw" bet, and 2 is the second team.
Double Bets are similar to the single bets, the only difference is that you can make more selections and have your bets doubled if both win. When your first selection wins, your reward is added to your second, and if the second wins also, you will win double the bet. If not, you will lose all wagers.
Treble Bets are the same as double, only with three selections available and an accumulator bet is also the same but you will have four or more selections.

Handicap Bets
Handicap bets are just like standard bets, only the bookmaker levels the odds by giving one team an advantage. For example, if West Ham play against Aston Villa and the bookmaker sees West Ham as being the stronger opponent, then Aston Villa will be given an advantage by the bookmaker, i.e. a handicap. In real situations, it will look like this:
West Ham (-2) vs. Aston Villa (+2)
Handicap Tie (-1)
Now, if you were to bet on West Ham winning the game and the result is 1-0 for West Ham, you would still lose as the bookmaker will see the final result as 2-1 for Aston Villa, while if you bet on Aston Villa, you would win the bet. The same would've happened if you had bet on the handicap tie, as per the handicap the final result would still be a draw, i.e. 0-0.
This is the simple version of the handicap bet, but there's also the Asian Handicap. Asian handicaps are basically the same as regular handicaps except that there are two possibilities. For example, you would see something like this.
West Ham (0.0 & -0.5) vs Aston Villa (0.0 & -0.5)
If you bet on West Ham to win, you will win your bet if they won by any difference and lose if they lost. On the other hand, if the match ends as a draw, you can win back half of your bet as per the second handicap.
No Draw Bets

Draw No Bet is the same as a standard single bet only there are no draws. You can place a bet on your favorite just like you would with single bets, but if the match ends in a draw you will have your wager returned.
There are also No Draw Handicaps, which similarly eliminate the draw, the difference being that it becomes impossible as the bookmaker adds a handicap value in decimal points.
For example:
West Ham (-0.5) vs. Aston Villa (+1.5)
If you were to bet on West Ham to win again and the result still turned out to be the same (1-0), this means that you would've still lost because the bookmaker would see Aston Villa as the winner with 0.5 – 1.5.
Well, now since you have the basics covered, you can save yourself the frustration and enjoy the bets at your favorite bookmaker.