Liverpool FC Season Preview – A Look at the Players
Liverpool head into the weekend facing off against Watford away from home and, for once, that's very exciting news because it means the Premier League is back!
It's been fun watching the lads play in the Asia Trophy and the Audi Cup – even better as we've got a piece of silverware – but it's now back to the real deal.
The win against Bayern Munich put me in a great mood but we've been there before of course, comfortably beating Barcelona before the start of the 2016/17 Premier League season.
I'm not going to get carried away – last summer taught me that – but beating Bayern 3-0 away is never a bad thing.

— Steven Carson (@StevenCarsonNR) August 1, 2017
Our opening game away at Watford shouldn't be too much trouble for Jurgen Klopp's Reds but assuming we're going to walk it is an unfair assumption…something I'll elaborate on in my upcoming match preview.
With the opening of the 2017/18 season and the closing of the transfer window fast approaching, I'm going to discuss a few players I've got my eye on for this season.
Mohamed Salah & Marko Grujic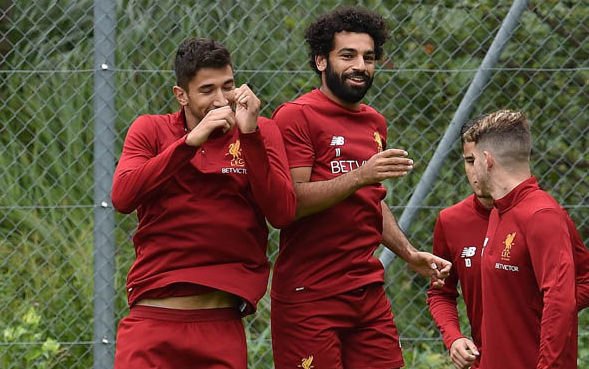 I was already very excited for the arrival of the Egyptian but, after watching him throughout pre-season, I'm even more excited.
Salah already looks even better in the Liverpool shirt than he did in Roma's or Fiorentina's – and he was a revelation in Serie A.
Chelsea fans scoffed when Liverpool signed their "reject" for nearly £40m but, like with Man City and Kevin De Bruyne, they're going to see we've signed a star then let go.
Last season, I thought we were going to see more of Grujic than a few peripheral appearances here and there.
He's had a great pre-season, as he did last year too, and the time is now that the Serbian is given the chance to step up and show everyone what the fuss is about.
Cool in possession, an eye for goal and a bit of a mean streak, if Grujic becomes the player I think he's capable of being, he very well could be the rightful heir of the 8 shirt at Anfield one day.
The Goalkeepers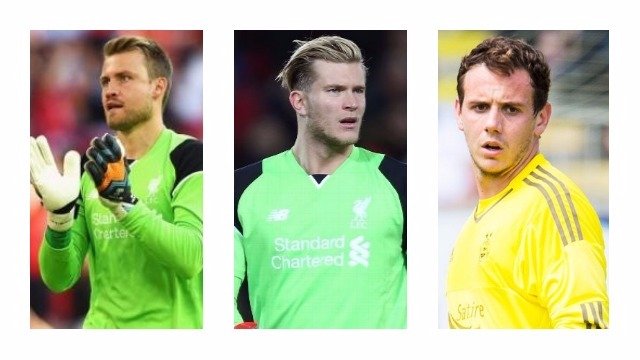 Loris Karius' first year at Liverpool could have gone better. Definitely. His pre-season could have gone better too. Absolutely.
But Karius was second to only Manuel Neuer in the Bundesliga and I'm backing him to show us why that was in the upcoming season.
Of course, Karius isn't the only 'keeper who will have a chance to shine this season – Danny Ward has returned to Liverpool and is likely third choice in Klopp's eyes.
This, however, is brilliant. Given the amount of games we have to play this season…
We could put Simon Mignolet in goal against Chelsea in the Premier League on Saturday, Karius in goal against Napoli on Wednesday in the Champions League and Ward in goal against Sheffield United in the League Cup the following week.
Obviously, that amount of rotation isn't ideal but to have so many options is great – and it'll also be a good way to test the three 'keepers and work out which one deserves to be our number one and who warms the bench.
Danny Ings & Alberto Moreno
I think a solid 50% of our fans have already written off Ings and Dom Solanke doing bits in pre-season hasn't helped the former Burnley man's case.
However, I fancy Ings to shine this season. He won't be the guy who starts against Manchester United but he'll be the guy who gives Bobby Firmino or Daniel Sturridge a rest and slots two past Leeds.
Ings returning to the squad is going to be like a new signing. He mightn't challenge Firmino or Sturridge but our depth will be vital.

— Steven Carson (@StevenCarsonNR) July 8, 2017
Ings wears his heart on his sleeve – I like that about him – but this season is make-or-break for him and I think Klopp will be looking to offload either Divock Origi or Ings next summer.
I wasn't really all that interested in Alby; I thought his time at Liverpool was pretty much up, like many other full-backs before him.
However, the Spaniard has been excellent whenever he's played throughout pre-season and I know a couple of games don't mean too much but it looks like Klopp is willing to give Moreno another go.
I think it's very likely we'll see Alby being used as a winger and if we play three at the back then he's 100% the man for the job at LWB. If he can improve his defensive game, he'll give Klopp a conundrum of choosing between Andrew Robertson and Moreno.
New Signings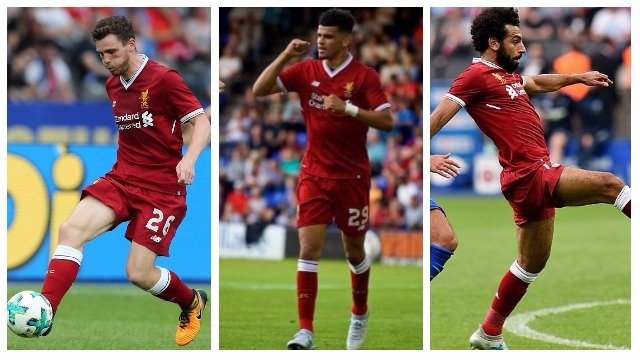 Like every season, I'm looking forward to seeing how the new lads get on.
Solanke will likely outscore senior players at other, lesser clubs this season and embarrass Origi and Ings on more than one occasion.
Salah will be this season's Sadio Mane.
Robertson is a left-back, we cried for a left-back last season and now we've got one.
For what it's worth, providing no senior players leave, I think Liverpool will sign one more player before the window shuts…even if it's only a temporary deal.