Brighton and Hove Albion vs Liverpool: Premier League Match Preview
Dreams of an unbeaten season and a ten point lead in the Premier League title race fell by the wayside following the narrow 2-1 loss to Manchester City last week, but Liverpool square up to Brighton and Hove Albion tomorrow knowing that a win will keep them firmly on top of the pile and in control of the their own destiny.
And, despite the hiccup that saw a patchwork Reds side exit the FA Cup to the excellent Wolverhampton Wanderers on Monday, it's hardly time for panic stations. They've now lost two on the hop for the first time in forever, but punters would be better suited checking the long odds on bet365 on the Grand National 2019 rather than backing the 13th-placed Seagulls to cause an upset at the Amex Stadium on Saturday.
Chris Hougton's side go in to this one winless in their last six meetings with the Merseysiders and facing problems all over the pitch. Goalkeeper Mat Ryan, who has done well against the Reds in the past, remains sidelined and he'll be joined by Bernardo after the defender picked up a hamstring injury against West Ham United a few weeks back.
A goal difference of -5 tells the tale of the Seagulss at the business end of the pitch and their fortunes won't be helped by the ongoing absences of attacking duo Alireza Jahanbakhsh and Jose Izquierdo — two players that could have been helpful to exploit Liverpool's own struggles at the back.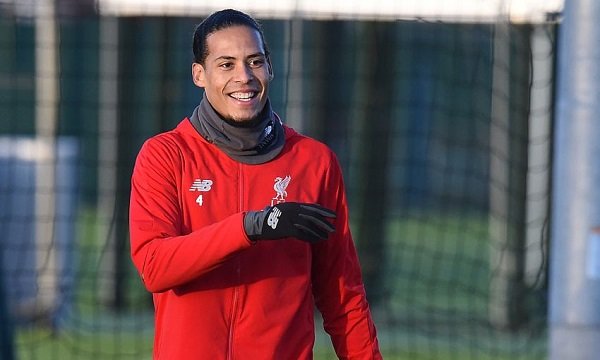 Maybe "struggles" is a bit of a reach, but with Dejan Lovren joining Joe Gomez on the injured list, Reds boss Jurgen Klopp could be forced to pair Fabinho with Virgil van Dijk in the heart of their defense if Joel Matip, who has only just returned to training, isn't ready to go come Saturday.
"If you speak about Fabinho, if he has to play as a centre-half, for example – which is not sure in the moment – but if, he played it before," said the German manager when asked about players being forced out of their natural positions to cover for injuries. "What we want is the natural understanding of the game because it's still only football; if you are a holding six or a centre-half, with the ball it's easier, without the ball it's different because you don't have a line behind you," mused the gaffer. "You have help from players around, one player usually can't decide a game up front; it happens from time to time, but in defence you always need the boys around you."
Having won their last three meetings with the Seagulls — scoring ten and conceding one along the way — expectations have been set and anything but a win would be something of the disaster for Klopp and company.
Set to restore the likes of Mohamed Salah, Roberto Firmino and Sadio Mane to the front line and Andy Robertson and Alisson at the back, pressurizing their hosts in trademark Liverpool fashion shouldn't be a problem, but there's no way that Houghton's side is going to take their medicine without a fight.
Brighton are far enough away from the relegation scrap to feel comfortable, but they're not high enough up to put it out of their minds completely. Liverpool, on the other hand, just need to keep that tenuous grasp on the top going and will do everything they can to stay there for another week. It's going to be a tough, anxiety riddled second half of the season, isn't it?