Trent Alexander-Arnold wrong to hit back at critics
In the past few years, Trent Alexander-Arnold has been one of the most creative players in the Premier League despite playing as a right back.
Last season, he provided no fewer than 19 assists in all competitions and was a key member of the squad that fought on all fronts.
However, this season, his performances have been below par and defensively.
The England international has been extremely poor and it will not come as any surprise to see him out of the World Cup squad.
The 24-year-old has other ideas. In an interview with Red Bull, he hit back at critics and stated:
"Last year when we won almost every trophy possible it wasn't a problem because we were winning games and that's what we were doing."
"It was all Trent's changed the position, Trent's changed the role, Trent's changed the way right-backs play the game but now it's like he doesn't defend like a full back used to or is supposed to but if I've changed the position you can't have one without the other."
In my view, Trent is wrong to hit back at the critics.
He was praised for all the fantastic performances and it is only fair that he is getting all the stick for being poor.
His comments could be justified if he was at least performing well at one end. In 19 appearances this term, the Three Lions player has not managed to provide even a single assist.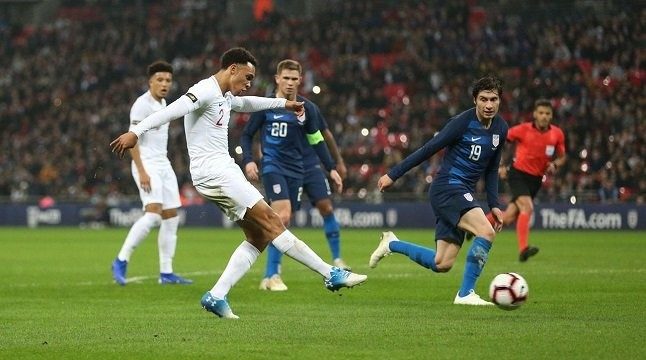 To make matters worse, he just does not seem to make an effort in defending. We never blamed him for not tracking back as his role was to move forward and press.
However, the baffling point is the ease by which the opponents have been able to beat him or put in crossed from his end. Take a look at his defensive performance in the FA Cup final, he was rock solid and put in top tackles.
In contrast, against Tottenham, he was tormented and even beaten for pace by a much older, Ivan Perisic, who will turn 34 next year.
The odds were against his World Cup selection but with multiple injury concerns at the back, he got his place. If you like to punt, you may also take a look at the Super Bowl odds as NFL is one of the most famous sports in the US and extremely popular to bet on.
For Trent Alexander-Arnold, the best way he can answer his critics is by putting in top performances consistently.