Depending On Who You Believe: Speaking Louder and Lousier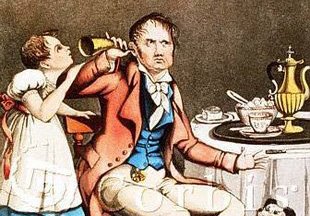 With the European Championships winding down and the summer transfer window about to be pried open, that blissful silence that comes with the end of the football season is starting to wane as the News Desk gets out our ear horn to filter through that slow, steady hum of white noise. What have we heard so far? Both Liverpool and Tottenham are rumored to have agreed a £8mil fee with Hoffenheim for the services of Gylfi Sigurdsson, though it appears the Icelandic midfielder will be choosing a cock over a bird. Now, we're not saying that Gylfi is a gold digger, but apparently it's his "outlandish" wage demands that have scuppered a reunion with Brendan Rodgers at Anfield, although nothing has been etched in stone quite yet.
While we're on the subject of huge wages, there have been some rumblings about Manchester City sniffing around the doorstep of Martin Skrtel as the Champions attempt beef up an already menacing squad. Roberto Mancini has been on the horn sounding out world class center backs and the news that the Reds player of the season is stalling on a new deal has the Italian checking the Manchester City coffers. We don't need a confirmed source to report that those coffers are in fact quite deep, but we've been looking around for something concrete on Alberto Aquilani and his on again, off again move to AC Milan and the so far the Rossoneri are yet to make Liverpool an offer they can't refuse.
The Italians will be looking to re-enforce their midfield after letting Clarence Seedorf, Gennaro Gattuso and Mathieu Flamini run their contracts out. Aquilani could be on his way back to Italy if the price is right, but rumored Liverpool target Fabio Borini won't be leaving the land of flashy clobber and excessive carbohydrates anytime soon after Roma shelled out € 5.3mil in a "blind auction". After scoring 9 goals in 24 appearances for the Giallorossi last season, the Italian became a hot property despite his joint ownership with Parma adding substantial amounts of mud to the already murky water of the players' future. The search for a new striker won't stop there though with all kinds of wild rumors, including one involving Inter Milan striker Luc Castaignos, sure to gain traction as a silly season kicks into full gear.
And what about Joe Cole? The News Desk might not be able to confirm a whole lot with absolute certainty, but we'll take a stab and say that no one cares about Joey.
Like us on Facebook or follow us on Twitter or the repercussions are yours alone to shoulder.