West Ham Agree Andy Carroll Loan Deal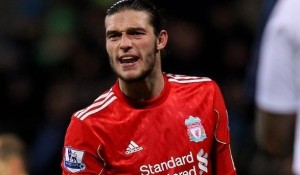 It's been a busy day for the News Desk with the teletype and fax machine going out of control with confirmation that Liverpool have accepted a loan deal from West Ham for misfit striker Andy Carroll. The London club will fork out £2mil up front to take the big striker on loan with another £17mil to follow if the Hammers avoid relegation. Even the best laid plans have problems and it's believed that Carroll would be hesitant to move to West Ham on a permanent basis, instead preferring to stay and prove himself on Merseyside. There were some grumblings earlier in the month from new boss Brendan Rodgers who confirmed that Andy could be sent out on loan. Newcastle United — the club that sold the Gateshead born striker to Liverpool — were the first to express an interest, but loaning what could be a potent attacking threat to a club you'll be competing for a European spot with isn't good business. That's where the Hammers come in. An initial bid from West Ham was rejected by the Reds, but with the London club coming to terms with the strikers price tag, this new bid was good enough to let their £35mil man leave for the season.
Opinion will no doubt be split on this decision, though a question of whether Liverpool are now in the market for another striker rears its head. The capture of Fabio Borini earlier in the month will be a boost to a squad that faltered in front of net last season, but with a Europa League campaign looming Brendan Rodgers could be short up front if any of his strikers turn up injured.