Raheem Sterling Taking Things One Step at a Time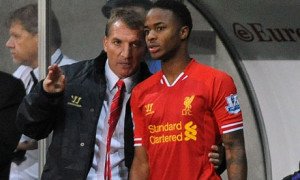 With all the talk of Liverpool bringing in promising young talent, it's easy to forget that we have one of the best young players in the world already at our club — Raheem Sterling.
The 19-year old was arguably England's best player at the World Cup this summer as the Three Lions crashed out at the Group Stages. Even though he's disappointed with having his trip to Brazil cut agonizingly short, he isn't about to mope. "We would have liked to be in the tournament up until now and all the way to the final, but that was not the case" he told media outlet LoopJamaica.com. "It was a learning curve for me – an experience I am willing to learn from."  That, of course, is exactly the kind of attitude you want from all of your players, no matter what their age.
After rising to prominence under Reds boss Brendan Rodgers last season, everyone is waiting to see what kind of performances the youngster turns in this coming campaign with the real possibility of a "sophomore slump" threatening to disrupt his development. Regardless of how this season turns out for him, the focus — for him at least — remains very much on the team.
"Last season we did really well as a team. This season we will just go in the same as we did last year and take it step by step, week in week out," he continued. "Hopefully we can do well as a team and a collective. We will be going out there on a positive note and hopefully we can do what we know we can do."
Much like Liverpool's other World Cup stars, the 19-year old is currently on vacation following his participation in this summer's show-piece event. Pre-season is just around the corner though and he'll be back at Melwood with the other boys soon enough.