Is There a Player More Important to Liverpool than Roberto Firmino?
He may not be as prolific as Mohamed Salah, as flashy as Sadio Mane or as creative as the newly departed Philippe Coutinho, but there's arguably no better player for Liverpool's all-action system than Roberto Firmino.
With the work-rate of a top-class midfielder, the single mindedness of a work horse, a truly remarkable selflessness and the kind of footballing intelligence that only a graces Brazilians, the 26-year old has proven the doubters wrong time and again.
Reds boss Jurgen Klopp has shown that he's no traditionalist; the German and his brand of high octane football isn't defined by your well worn roles and he furthered that notion during the summer when he handed Firmino the hallowed Number Nine shirt — an iconic bit of Anfield kit worn by the likes of Ian Rush, Robbie Fowler and Fernando Torres before him.
It's the tail end of February and he already has a dozen Premier League goals and an impressive six assists to his name already, but it's the kind of things that aren't measured by your run of the mill stats that make the former Hoffenheim attacker a force to be reckoned with.
That the Brazilian isn't a goalscorer in the classical sense doesn't matter; what he brings to the team is so much more important than that — if there were free betting tips for the intangibles, he'd be easy money. He presses relentlessly, but not mindlessly and always in the right time and in the right places and he's as fit as a race horse, clocking up a joint best 23-appearances for the Merseysiders this season.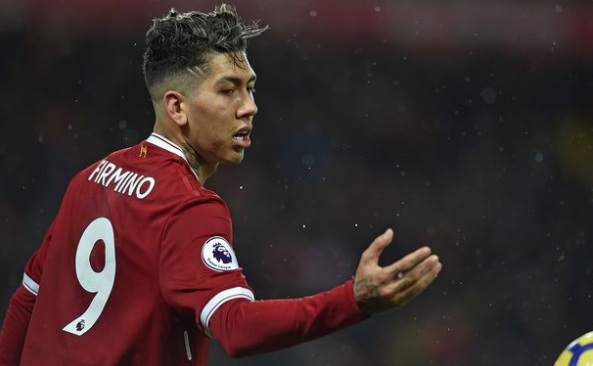 His passing isn't always highlight reel worthy, but in the final third he's capable of magic, showing the kind of creativity required to unlock even the stodgiest of defences. His link-up play and vision are key to his game and when it's clicking, Liverpool are too.
Although he remains a staunch supporter of Reds captain Jordan Henderson, there are suggestions that a change could be on the horizon. The gaffer has kept us guessing and to compare odds on who's up for the captaincy next would be a job for anyone. Eschewing the tired traditionalist sense, the German tactician has been more than happy to pass the armband around when the skipper is sidelined with a revolving door of Emre Can, Dejan Lovren and Simon Mignolet being handed the honour when vice-captain James Milner isn't in the frame.
Oddly enough, he's yet to trust Firmino with the job, but that could very well change.
Before he left for Barcelona, Coutinho was named captain for a Champions League outing against Spartak Moscow and he responded in kind with what was arguably one of his best performances in the famous red shirt. Taking the path less traveled once again, Klopp admitted following the match that he was checking stats online before finally giving the job to the Brazilian — and if that's the case, considering the kind of numbers he's posting up, Firmino should be in line for a chance of his own soon enough.
He may not be the most vocal on the pitch — and maybe that's down to the language barrier more than anything else — but he's a player that leads by example and plays his football with his heart on his sleeve. Could Klopp ask for anything more from his captain?