A Season In Review; Or: Things We Lost in the Fire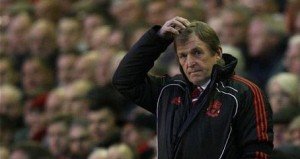 I've tried as hard as I could to not write this. When a writer can't find words, it weighs on your psyche like a slowly developing STD. Thankfully, I've never professed to be an actual writer; entering the pantheon of literary greats, even those geniuses who can turn a game into football into so much more, was never on my agenda. Blogging about sports is different than weaving an intricate plot or sweating over your magnum opus. Even when the blank page stares back at you for seemingly no reason, or if there's actually just nothing to write about, cobbling together some words isn't always that hard. What you finally scribble out may not be particularly insightful, poignant or even entertaining, but having something to fill your dull day trumps staring slack jawed at the ceiling. Suppose that's a bit like our season: something is better than nothing.
It's not even when things go terribly wrong that it gets that much harder to churn out words; those same words you always write, again and again. You know how this season review ends. There's no mystery left here. It's easy to tap it all out when you're doing the double over Chelsea or watching Kenny celebrate the first away win at Arsenal since your Grandfather was just a Father. There's no hesitation when Stevie scores a hat-trick against Everton. You don't stutter when a injury time header from Andy Carroll seals the points at Ewood Park.
Then you take a second to count out each of those 52 points.
It's when walk haphazardly into quick sand — quickshit? — and you're slowly sinking into the abrasive brown goo that the words fall off your finger tips. The cursor burns into your retinas after you're humbled at home by Swansea or a pair of shambolic displays against Sunderland leaves the gap too wide to paddle across. When giving up a comfortable 2-0 lead and going home with nowt from relegation battling QPR feels like closure, now, you're starting to struggle. It may not be that hard to expand on our shortcomings — and our triumphs — one at a time over a period of months, but to relive it all again in one sitting? Blink, blink, blink goes the cursor. Drink, drink, drink goes the whiskey.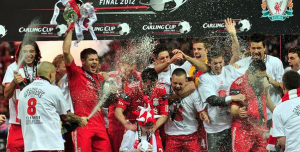 This isn't a sing when you're winning, woe is we tale. Where's your famous atmosphere? It's here: appearing live, tonight, and sold out. Two domestic cup finals and one shiny tin pot on display — the first one in six trophy barren years. The only triumph for the King in his second spell as Liverpool manager, won in typical Liverpool fashion. If we weren't doing things the hard way, I wouldn't see the point. Having the Blue Birds take us to penalties under the bright lights of Wembley? There couldn't have been any other way.
Let's be honest though, that's not entirely true.
A summer with enormous promise bled into a campaign with even more surprises. A season ending injury to Lucas, an 8 match ban for Suarez, ultimatums from across the Atlantic and the wood-work doubling in size; nothing was going to script. Misfiring attackers, narcoleptic defenders and a chewy in the center mid-field; what exactly is going on, or wrong — or even right? Clamoring together explanations and shouting accusations is all too easy when you're knee deep in bottles, but what happens when you go back to work on Monday? Blink, blink; the cursor keeps winking. Drink, drink; my liver keeps hurting.
Then all of sudden, is it Tottenham or Tuesday? Check your watch, it's Friday night. Let your eyes rest for a minute — somehow you're watching Dirk Kuyt knock Manchester United out of the FA Cup only eight days after suffering through a 3-1 loss to Bolton Wanderers. Only last month you were discussing a bunch of kids, weren't you? It all get's jumbled up too quick and memories — and managers — get lost in the fire. We've all been here before. Trying to remember what we had, or were building towards, fighting the speed of silence tick-tock of the clock. Henderson hits the post, Charlie misses from the spot, Carragher gets beat on the turn.
Did I forget? Or am I trying too hard to remember?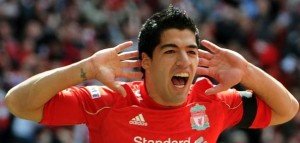 Suarez nutmegs Terry again, Skrtel gets his foot on it at the last second, a Steven Gerrard pass splits the defenders; it was only a few short weeks ago, but the memories — and the words — are only coming back in patches. Our worst league finish since your Grandmother was only a Mother and still, you hoped beyond hope that the team Kenny so painstakingly assembled would blossom into some pure, and true, and right. Is it worth crying out loud after a trip to Boston conjured up silent feelings of relief and an outpouring a grief? Regret squaring up against understanding in a all Merseyside knife fight? Nothing left to do but move right along.
It's not easy to do this. When all you wished for at the start of it all was to never have to say "next year is ours" ever again, it's hard to talk about a promise, or a plan, or a future. I know it's there and it's Red; rumors of our death have been greatly exaggerated, but it's going to take more than a few signings and a Carling Cup to make those dreams reality. It might take a while longer before we even sleep again. Sifting through the ashes of a nightmare season isn't a simple process — Liverpool does things the hard way — but rest assured there's something at the bottom of that burnt out heap. Put on another pot of coffee and pass the flask around. There's work to be done.
–steven.
Thank you to everyone — even the haters — for sharing this confuzzling season with us. It's going to be a long summer. Give us a follow on Twitter or like us on Facebookistan for updates of the postage variety.