Anfield to be Redeveloped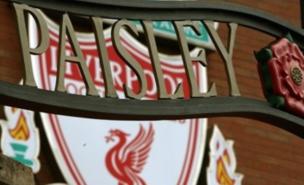 We've had lies, blueprints, nonsense and more delays then anyone cares to remember, but we can now stroke the final item off that dastardly list: confirmation. On Monday, Liverpool City Council are set to announce new plans for the Anfield area after Reds owner John W. Henry decided against building a new stadium in Stanley Park.
Though it's unclear at this time what the current 45,276 capacity will be raised to, an increase of 20,000 seats is the number being mooted at this time and if the project remains on course, redevelopment could begin as early as 2014. Though it's now within reach, it feels like a word away from the infamous "spade in the ground" comment from the previous regime in February of 2007.
The stadium issue has been a point of contention for each and every Liverpool supporter no matter how you slice it. Whether to redevelop or start from scratch has sparked an often emotional debate among the fan base with divise opinions running the gauntlet between the extremely well thought out and the over the top ridiculous. While both are clearly able to score points across the spectrum, redevelopment has been leading the charge for quite some time now — in no small part to an excellent 5 part article by Peter McGurk — and it's now been confirmed as the way forward.
If we want to compete not only in the Premier League but across Europe, we need to not only be able to do so on the pitch. The financial side of the game has taken on increasing importance since the mega-rich have decided that football will be their new play thing. While Liverpool are able to sell out Anfield — and still have fans looking for tickets — on an consistent basis, there are few teams domestically that are able to say the same. Increased match day revenue will not immediately transform our fortunes, but the increase in the funds we're able to generate will help spur the kind of positive growth we need to get back on track.
"Our future is based not on a stadium issue, but on building a strong football club that can compete with anyone in Europe. This will be principally driven financially by our commercial strengths globally."

–John W. Henry
While many have used the inherited stadium woes as stick to beat Fenway Sports Group with, it was never going to be easy to make such an important, costly decision so soon into their tenure and very little about them suggested that they were going to rush in willy-nilly. A year long feasibility study preceded the decision to redevelop Fenway Park — home of the iconic Boston Red Sox — and all signs pointed to a similar situation as the management floated a number of ideas through the press. A ground share with local rivals Everton was likely the most unpopular of these aborted ideas, but we no longer have to worry about that. Now it's time to get our expectations in check.
Appointing a new manager doesn't solve all your on field problems right off the hop. Adding another striker doesn't guarantee you a bushel full of goals. Redeveloping the stadium and increasing our match day revenue doesn't mean we're about to catapult back into the Champions League with the League trophy in one hand a bottle of champagne in the other. What this does mean is that FSG is planning for the future and intend to be here for the long haul. This isn't a short term money making venture that's about to end in tears any minute now. We've been looking for it for a long time, but the GPS is now truly up and running and it's found the way forward. Time to get back on the road.
-steven.
Fancy yourself a writer? We might have a job for you.