Signs of Strength in Liverpool's Recruitment Strategy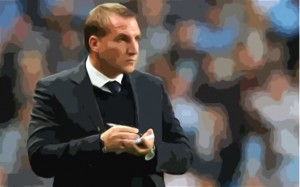 One of the most pleasing things about the current transfer window has been Liverpool's assertive, confident strategy – a clear departure from the ineptitude, naivety and lack of imagination displayed in our recruitment over previous summers.
With the bitter aftertaste of chronic over-payment still lingering (the most obscene example being the £35m spunked on Andy Carroll in January 2011) along with a back-catalogue of disastrous deals (Jovanovic, Cole, Aquilani) and top targets missed (Dani Alves, Simão, Mario Gomez), it's beyond refreshing to see Liverpool learning from their past mistakes and making bold moves in the player market. While our strategy is somewhat risky in targeting players that are not yet established at the top level, this highly unconventional (for us), scouting-reliant approach is both ballsy and carefully considered.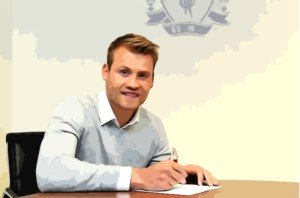 Future Planning
The signing of Belgian keeper Simon Mignolet has been a brilliant piece of business, if only because it places us in a very strong position for the future. When Reina leaves, be it now or in a subsequent window, Liverpool will already have a 1st team keeper in place. We are not at Reina's mercy, nor are we thrust into the unfortunate position of needing a key position player on short notice – a nightmare scenario with only expensive solutions. Whether or not Mignolet is an immediate replacement for Reina (the stats in this piece by @LiverpoolScout suggests he IS), the Belgian almost certainly will replace the Spaniard over the course of the next season or two. Having him before we need him is smart, sensible, forward-thinking business.
Other evidences of future planning in our business dealings involve maximising our wage budget. Not necessarily trimming it, but getting good value from it, ensuring there is little wastage. This is clearly visible in the wage deals being agreed for our new players. Iago Aspas by all accounts will earn approximately £27,000 per week – a snip compared to the wages earned by some of our established stars. Yet his contribution for Celta Vigo last season was remarkably similar to Carlos Tevez' for Manchester City, as evidenced in this performance comparison by Andrew Beasley (@BassTunedToRed).
While everyone would agree 2012/13 was not a vintage campaign for Tevez, there's no doubting his quality as a player. If Aspas (£27,000 per week) can even be ball-park to Tevez (£150,000 per week) in terms of contribution, we will be getting ridiculous value from him, even if he only maintains his productivity from last season. In turn, these huge wage savings allow Liverpool to keep some rainy-day cash for when it's needed, possibly even being the amount that gets us across the line on a big-money deal one day in the future.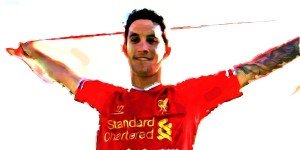 Positive, Early Business
It's not even July, and Liverpool have concluded 4 deals already. This kind of organisational efficiency was unthinkable only 12 months ago. Even during the Rafalution, Rafael Benitez and Rick Parry fell out over the length of time it took for Parry to negotiate deals and sign players, eventually costing Parry his position at the club. While Damien Comolli seemed a little more time effective, his propensity to vastly overpay was embarrassing. So to be sitting this early in the window with 4 quality reinforcements already in the bag, and plenty of time to chase bigger/other fish, is a dream scenario for all Liverpool fans.
Not only have the deals been lined up well in advance of the transfer window, but the prices paid for each of the new recruits has been fairly reasonable too. Aspas at £7-9m is a far cry from Carroll at £35m (no, I won't shut up about the £35m). Luis Alberto looks a tad overpriced compared to the others (including Toure – free, and Mignolet – £9m), however his skill-set seems perfectly tailored to the tactical blueprint in effect at Liverpool under Brendan Rodgers, and at 20 years old it would appear he has a lot of football ahead of him in a red shirt.
Another pleasing aspect of the window so far is that it's seemed a lot closer in philosophy to being a buy-then-sell plan, rather than a sell-then-buy operation. I know Carroll has already gone to West Ham and contributed another £15m to the transfer tin, but it seems like in general we are getting players in early, then choosing who we might sell further down the track. This avoids the twin pitfalls of weakening the squad and being forced into paying inflated prices by having large transfer fees incoming that other clubs are clearly aware of.
For example, now that Luis Alberto has been signed, it appears as though Jonjo Shelvey could be for sale. If you sell Shelvey first to raise the cash, then you have an immediately weaker squad, and the prospect of needing to find a replacement that everybody knows you need, with the money everybody knows you've got – a weak bargaining position. Instead, signing Alberto first has allowed us the luxury of trimming the squad of a player who (for all their talent) may not suit the style of play as well as his replacement does. This strategy is repeating itself with Reina and Mignolet, and may well be part of why Aspas was signed, with Luis Suarez' Liverpool future still uncertain at this point.
Conclusion
There are further positive signs too – we appear to be on the trail of some exceptionally talented players, while our stubbornness in regards to player valuations should see us save long-term on the ridiculous fees we were paying unnecessarily in the past (even if it does wreck our heads as we negotiate for the aforementioned exceptionally talented players now).
Say what you will about FSG or Brendan Rodgers, but there are some tangible signs that they've nearly got their ship seaworthy. Let's hope the new crew prove ready for the task.
-Grubb
If you enjoyed reading this, please post it to the social network of your choosing. This article contains no references to the word, idea or concept of veal, whatsoever.