Mamadou Sakho in an LFC Kit: Is this For Real?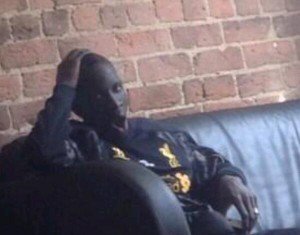 The News Desk was hoping to take the long weekend off, but when this picture of Liverpool target Mamadou Sakho in a Liverpool training top appeared online this morning, we couldn't help ourselves.
Most respectable news outlets — including your friends here at Paisley Gates — reported yesterday that the Reds are on the verge of signing defensive pair Mamadou Sakho from PSG and Tiago Ilori from Sporting Lisbon in a deal that should be worth somewhere in the region of £20mil — depending on who you believe. Media sources seem to be differing on the price for the pair, but all of them seem to agree that the "Parisian Mountain" is bound for Merseyside.
Both players are expected to have a medical and formalize terms ahead of the transfer window closing on Monday, but this is the best confirmation we've had that Sakho is on his way to Liverpool. The Reds have been stifled in their attempts to sign a number of target this summer, but the arrival of Sakho will be seen as a coup for the current regime. Whether the picture is legitimate or just a well worked Photoshop fake is up for you to decide; our photo specialist is out on holidays. You know how it is at this time of the year…