Steve Bruce Isn't Their Only Problem: Hull City (not Hull Tigers) Preview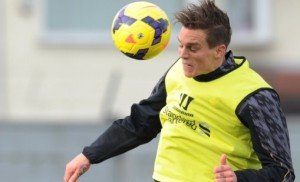 After running out a dramatic 3-3 draw in last weekend's Merseyside Derby, a trip to the KC Stadium and a meeting with newly promoted Hull City feels like — well, a letdown really.
Don't get me wrong; that's meant in the nicest possible way. Maybe it's the hangover from last Saturday's rollercoaster that has all the endorphins used up — those of you who listened to a lot of acid house back then know what I'm talking about — but a meeting with the Yorkshire side just doesn't get the blood boiling like going toe-to-toe with a rival like Everton does; I'm sure the sentiment is reciprocal. Still, the prospect of three points and a return to winning ways is always welcome — as it sticking it to old fat head himself.
Steve Bruce certainly knows how to get under my skin and I'm sure I'm not alone there; both his ability to snatch points from us and his Manchester United past makes him one of the least endearing managers for Liverpool fans in the game today. There's been more than one occasion where I've shook his name up in my big bag of expletives, but none more memorable than the last time one of his sides took full points against us — you'd do well to forget the winning goalscorer for that Sunderland side; yes, it was a beachball.
With only nine goals scored in their opening twelve matches, I'm sure the home support wouldn't bat an eye if a water toy earned them full points tomorrow. If anything, they'd want it signed up; Hull City haven't exactly been lighting the Premier League up this season and in twelve matches have exactly nine goals — the same amount both Luis Suarez and the now injured Daniel Sturridge have each bagged for Liverpool this season. If their perils in front of the net weren't bad enough, they're also fighting to keep their name intact.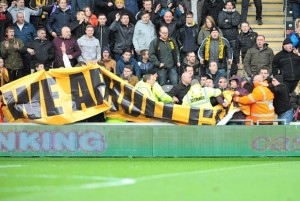 Liverpool know all about terrible owners, but at the very least, Tom Hicks and George Gillett didn't try to change the name of the club. Hull City owner Assem Allam on the other hand is currently in a tug of war with the fans after pushing through an unwanted rebranding of the club from Hull City A.F.C — founded in 1904 — to the hokey sounding Hull Tigers.
Sure, that's their nickname on account of their amber and black striped kits, but much like Cardiff City now bizarrely wearing Red, the absolute disrespect for history and tradition for God only knows what reason is enough to turn the stomach. As, of course, is the prospect of dropping points to the "Tigers".
Liverpool have been less than prolific in their travels this term and have only two wins on the road thus far. While an upset at Hull, who currently sit in 13th place going into the weekend, seems unlikely, stranger things — like a beachball getting on the scoresheet — have happened. Steve Bruce will have to reshuffle his defensive pack with Paul McShane pulled a hamstring in the embarassing 1-0 loss to relegation fodder Crystal Palace last weekend.
Alex Bruce is expected to come into the side to partner Curtis Davies in the Irishman's absence; he'll have plenty of company on the treatment table with midfielder Stephen Quinn and striker Sone Aluko also ruled out through injury. On the other foot, Liverpool boss Brendan Rodgers has added Daniel Sturridge to his list of casualties after the Liverpool striker left training on crutches yesterday. Spanish striker Iago Aspas could earn himself a recall to the squad in the absence of the 24-year old, but it's far more likely that we'll see French defender Mamadou Sakho and Nigerian winger Victor Moses come back into the squad as the Reds boss attempts to both account for the loss of Sturridge and keep a very competitive squad happy. Who drops out of the side becomes the main question with Martin Skrtel, who looked off-kilter at points against Everton, and Joe Allen, guilty of a terrible miss and the subject of much scorn and ridicule last time out, the most likely to make way.
Steven Gerrard and will surely be on-hand to square off against former Spurs man Tom Huddlestone in the key midfield battle while Alan McGregor will be tasked with keeping the Reds off the scoresheet — a tough ask considering they've only drawn blanks in their losses to Arsenal and Southampton this campaign. Sturridge, who I pale at even speculating on at this point, will be missed, but  Philippe Coutinho and Luis Suarez should pack enough punch to down Hull City on their own — that is, unless Bruce somehow erects a bouncey house  in the hosts 18-yard box.
–Steven