Depending on Whom You Believe: Salah's People at Anfield, that Pedro Rumour and Atletico's Reina Interest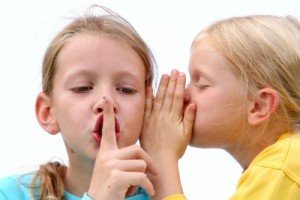 The winter edition of the Silly Season is almost upon us, and as you spend money you don't have to buy presents for people you don't really like, football clubs all over Europe are getting their checkbooks out and fax machines tuned up to do pretty much the same.
The January window has always been associated with wild rumours and even wilder prices, but Liverpool have apparently been hustling since forever and the latest has the Anfield hierarchy schmoozing with the representatives of FC Basel winger Mohamed Salah during the Reds 4-1 win over West Ham United on Saturday. Brendan Rodgers side has been linked with the "Egyptian Messi" for the better part of the season after missing out on a number of high profile attacking players during the summer; though it's safe to say that we're not the only one weighing up a bid.
If we're linked to someone then our opponents this weekend are sure to follow with whispers that Spurs sent representatives to scout the 21-year old during Basel's Champions League encounter with fellow Premier League side Chelsea in November. Big spenders Manchester City and AS Monaco have also been linked to last year's CAF Most Promising African Talent of the Year winner, though those reports – along with those that Salah's people were at Anfield, or even know where it is – remain unconfirmed at this time.
It's been rumoured that the Swiss side are looking to offload the winger, who has scored 10 goals in 23 matches for Basel, and will entertain offers in the region of £15mil for the talented youngster; which is a fraction of the cost of another winger that the Reds have been linked to in January. While the Salah rumour, and price, remains completely within the realm of reason, any suggestion that we're in the running for Barcelona attacker Pedro must be completely wide of the mark. The 26-year old has seen his playing time tumble this season and he's apparently keen to make a move away from the Camp Nou to secure more playing time ahead of the World Cup in Brazil this summer.
Arsenal have also appeared as potential candidates for the Spaniards signature, though neither side seem like a likely destination should the talented winger decide that Barcelona is no longer the place he wants to ply his trade. The Reds, outside of any European competition this season, are currently second in the Premier League going into the busy festive period, and though their domestic position could provide some much needed leverage in any transfer negotiations, they're just not at the level that Pedro would be looking for.
While we're more than likely to miss out on our fantasy Barcelona target, the Catalans could miss out on their more realistic one with rumours that Liverpool 'keeper Pepe Reina – heavily linked with a move back to his hometown club since last spring – has emerged as a target for La Liga high-flyers Atletico Madrid. On-loan Chelsea shot-stopper Thibaut Courtois will return to England in the summer and Los Rojiblancos are keen to tie up a replacement before the Belgian takes center stage at the World Cup.
Reina – who is currently spending the season on-loan with former Anfield Boss Rafael Benitez at Italian side Napoli – has been touted as the eventual replacement for current Barca number one Victor Valdes, but they could now face a fight to seal the Spaniards signature with Atletico muddying the waters with their interest. Although no move is likely to happen until the summer, it wouldn't be a Liverpool transfer rumour round-up without Pepe Reina, right?
Who do you think the Reds should sign this summer? Do we actually need a winger? Or should we be focusing on the gaping holes in the middle of our midfield? Let us know in the comments or hit us up on Facebook or Twitter.