Brendan Rodgers Charged by the FA over Ref Comments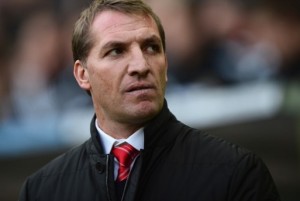 In news that comes as a shock to no one, the Football Association revealed earlier today that they have decided to charge Liverpool boss Brendan Rodgers for his comments following the Reds 2-1 loss to Manchester City on Boxing Day.
Among other things, Rodgers referred to the officiating as "horrendous" and questioned the logic behind appointing Lee Mason, a referee from the Greater Manchester area, to officiate the match. A number of controversial decisions left the Northern Irishman fuming with Raheem Sterling having a goal incorrectly ruled out for offside and a handful of incidents involving stand-in captain Luis Suarez marring a match which could have ended with a very different result – one that may have seen his side stay top of the league after Boxing Day.
After asking the manager to explain his comments, the FA has decided to go ahead and formally charge Rodgers with the following statement released on their website:
"It is alleged the comments by Rodgers called into question the integrity of the match referee, and/or implied that the match referee was motivated by bias; and/or brought the game into disrepute; and/or amounted to a failure to act in the best interests of the game."
The Liverpool boss, who has an FA Cup match with Oldham Athletic to look forward to on the weekend, has until 6pm on the 8th of January to respond to the charge. The response we'd give will likely differ greatly from the one Rodgers is sure to provide.
Such is life…