Depending on Whom You Believe: Montoya Not in a Hurry, Sterling Staying Put and Salah Still at Basel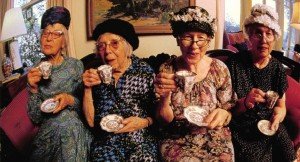 We're almost a week into the transfer window and it's safe to say that the Liverpool transfer committee is working hard to bring in new players, but not as hard as the media is to create links – imagined or otherwise – to send anyone and everyone to anywhere at whatever price.
Since we're continually linked with anyone on the fringes of the Barcelona first team, it's only appropriate to start off with defender Martin Montoya and his on again, very much off again move to Merseyside. At the end of November, Liverpool managing director Ian Ayre was apparently in Catalonia discussing a move for the versatile 22-year old fullback after contract talks with the Spanish giant's crumbled, but recent reports out of the player's camp hints at a stay in a sunnier climate rather than a switch to gloomy ol' England.
"I'm at the best club in the world and I am in no hurry to sign," Montoya is quoted as saying on TWW. "I'm sure it will work out." The fullback, seen as a long term replacement for whipping boy of the month Glen Johnson, is free to discuss a potential move with other clubs since his contract expires this coming June, but there's been no concrete movement on a move to Liverpool – or any other club for that matter.
The Reds are apparently not the only club interested in signing the fullback, who can switch between the right and left sides, with Arsenal and Inter Milan also keen to capture his signature. Like most players, Champions League football could prove to be a major selling point for the Spain u-21 player and with the Reds poised to qualify for next seasons competition, he could be persuaded to link up with Brendan Rodgers up and coming squad that's focused around young players like him – and, apparently, Raheem Sterling.
The youngster has been heavily linked with a loan to deal to Swansea City, but following Liverpool's 2-0 win over Oldham Athletic in the FA Cup yesterday, Reds boss Brendan Rodgers moved to put those rumours to bed. "I don't know where it has come from. I don't think you let a player who's in your team and playing exceptionally well go on loan," giggled the Northern Irishman. "It must have been one of the media guys whose entry checked four or five months later. I think it must have been in the entry for four or five months and he hasn't looked at it and he's just picked it up and put it in the paper."
Sterling provided the cross that lead to Iago Aspas opening his Liverpool account as the Reds took control of a tense encounter at Anfield and it was his deflected strike that ended up sealing the win for the hosts after he pounced on a rebound. "He was excellent today. His strength and pace was frightening today so, no he won't be going anywhere," Rodgers concluded.
While the 19-year old may not be leaving, he may find his chances – and his World Cup hopes – severely limited by the end of the month with Daniel Sturridge set to return from injury and FC Basel winger Mohamed Salah apparently on the verge of making a move to Merseyside. It's been a dead horse situation with the promising Egyptian continually linked with the Reds, though there has been little fresh progress to report as negotiations apparently rumble on. A fee believed to be between £9mil and £12mil is what's apparently what Liverpool has put on the hook, but so far, the Swiss side has yet to take a bite.
Last week former Egypt national coach Bob Bradley hinted that Salah would be making a move to the Premier League in the coming days and though the media is keen to trumpet the link, the lack of movement has become a bit worrisome – though FC Basel sporting director George Heitz is refusing to discuss any potential moves for the promising attacker. "I will not talk now, when we end all things I will so we all have to wait till then" he was quoted as saying.
Someone not wanting to discuss a deal that hasn't gone through yet while their club jockeys for position? Now, that's news that's fit to be printed…