Depending on Whom You Believe: Salah Rents a Place, Berisha is a What? and Hernanes Race Gets Indecent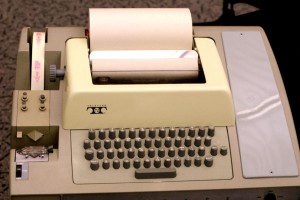 With just over a week left in the winter transfer window, Liverpool have yet to make a move despite being linked with enough players to wage a rather successful war on a small European Country.
While the News Desk moots exactly who would be the easiest to invade, a number of media outlets are reporting that FC Basel winger and on again, off again Reds target Mohamed Salah has taken the plunge and rented an apartment ahead of an impending move to the Merseyside giants. The property, valued at a princely £850 a month, apparently overlooks the River Mersey and is located less than three miles from Anfield. While it doesn't sound like the "Egyptian Messi" was too concerned about the price, he might be the only one involved in this transaction to have a laissez faire attitude towards splashing some cash.
It's believed that the two sides remain at odds over the value of the player with an initial bid of £8mil short of the mark. The Swiss side values the promising winger, who absolutely destroyed Chelsea over two legs in the Champions League group stages, at closer to £12mil and would be reluctant to let him go for any less – or, to let him go at all.
Following the Reds 2-2 draw with Aston Villa at the weekend, Liverpool primary owner John W. Henry, who was on hand to take in the match, apparently sanctioned a move for the 21-year following discussions with boss Brendan Rodgers. The Northern Irishman is known to be a keen admirer of the winger's raw talent, and if reports from earlier in the day are accurate, is prepared to shell out up to £10mil as the two sides hold "advanced talks" over an acceptable payment structure.
Now, while all that is going on, the Reds are also apparently working away at snatching up promising Norwegian youngster Valon Berisha from Red Bull Salzburg, but there seems to be some confusion over what role the 20-year old plays. Most media reports were reporting that he's a midfielder – a box to box midfielder if you want to get technical – but a number of conflicting reports have him as a defender of the "towering" variety.
Liverpool are apparently ready to make a move for Berisha, who has been capped 11-times by his country already, in the coming days and they have an apparent ace-in-the-hole with former boss and fan favorite Gerard Houllier currently working as Head of Global Football at the Austrian club. Although the youngster doesn't sound quite ready for the first team, a bid of £2.5mil is being prepared with the hopes that he won't be too far off from challenging for a starting place in the coming campaign.
While Berisha would be considered one for the future, the Reds are also apparently looking for here and now players beside Salah with an interest in Lazio midfielder Hernanes also doing the rounds. Liverpool has been linked with the Brazilian, along with every other midfielder in Serie A, in recent days, though it doesn't sound like they have a chance of snapping up the 28-year old on the cheap.
The FSG policy of buying young, promising players would be thrown out the window should the transfer committee sanction a move for the former Sao Paulo man, but as Liverpool continue to chase Champions League qualification, the addition of a little experience could be exactly what Brendan Rodgers side needs to stay in the race – but they're going to have to pay to play. "I do not want to sell him," Lazio president Claudio Lotito told TMW, "We will have to receive an indecent offer — £15m will not be enough."
With a 2-month injury layoff relegating Lucas to the treatment table, the Reds are going to have to move quick if they want to fill his slot in the midfield and their heightened sense of urgency is going to do nothing for their bargaining position. If finding the right player was just important before, it's now become imperative.