Ian Rush Excited by Anfield Scare Factor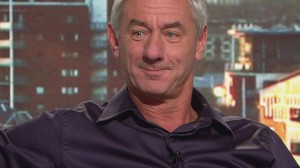 As the recent drubbings handed out to cross-town rivals Everton and perennial title challengers Arsenal suggests, Anfield is currently in the process of regaining its reputation as a fortress – something that delights Liverpool legend Ian Rush.
The Welshman, who is the Reds all-time leading goal scorer with an immense 346 goals in all competitions, was on hand to behold the Merseysiders vivisect the Gunners and proclaimed it a thing of pure beauty. "The opening 20 minutes against Arsenal was just phenomenal" enthused Rush. "We were 4-0 up and could have had even more goals. Now teams are coming to Anfield fearing what's going to happen."
Although Liverpool remain outside contenders for the title, Rush believes that their form home form – where they've won 11 of their 13 league matches so far this season – will play a massive role. The Reds have three massive matches on the horizon that could make or break not only their hopes of securing Champions League football, but their tilt at the Premier League crown.
Before the season closes out, Liverpool will host Tottenham Hotspur, Manchester City and Chelsea – matches they have to believe they have more than a shot at winning after what we witnessed against Arsenal. "Brendan has got the players believing in themselves and you can see that confidence levels are high. We're playing attacking football which is exciting to watch" continued the Reds legend. "The crowd senses that belief at Anfield and they really get behind the team. If we go into those games against Chelsea and City knowing if we beat them we could go above them, then I think the crowd will make a big difference for us."