Ian Ayre Trumpets Liverpool Transformation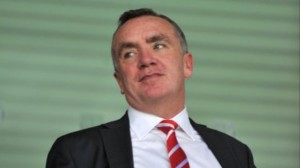 The books are out and things are looking rosey on Merseyside with managing director Ian Ayre calling Liverpool's journey to financial stability a "footballing and financial transformation".
In this reporting period, the Reds revenue rose nine percent from £200mil £206mil – substantial increase that doesn't include a number of new sponsorships and deals. "These financial results are now up to 18 months old and we have continued to make further progress since this reporting period" said Reds managing director Ian Ayre after releasing the accounts late yesterday. "Our strong links remain with our existing partners signing new deals with Standard Chartered, Garuda and Carlsberg, and we have recently announced five new partnerships which endorses the global appeal of the LFC brand."
Although the Reds dropped out of the Deloitte Money League top ten this time around, the prospect of Champions League football next season will give them a healthy boost for the next reporting period and we should see the Merseysiders make a return in due course. The next step along the way, expanding Anfield's capacity, also got a mention with Ayre touching on the progress being made.
"We have also seen good progress being made regarding a proposed stadium expansion at Anfield" he continued. "Any final decision continues to be based on certainty. However since the partnership was established between Liverpool City Council, Your Housing Group and LFC only 16 months ago, we regard the progress as extremely positive."