UEFA Give Liverpool Green Light for Europe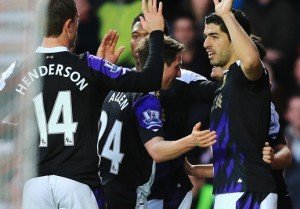 We talked about it a bit earlier in the week, but now a UEFA spokesperson has confirmed it — Liverpool will not be subject to the Break Even Rule under Financial Fair Play should they qualify for Europe next season.
The Reds, who sit second in the Premier League, look well placed to qualify for the Champions League for the first time since 2009 with a mere ten matches remaining in the season. There were concerns that they could face some sanctions — or even be disqualified from competing — after they announced losses of just under £50mil earlier in the week.
UEFA are taking a hard line with clubs who fail to comply with the new strict regulations; out of the 237 clubs who took part in this season's Champions League and Europa League, 76 of them are being investigated and could face sanctions — or disqualification — if they fail to comply with the rules as they are outlined.
Clubs like Liverpool and AS Monaco, who haven't competed in European competition this season will not be assessed until next Autumn, clearing the way for them to sneak in under the radar. According to the rules, the Anfield outfit can leverage certain costs, including the wages of any player signed prior to July 2010, against their losses. When you factor in youth development, community projects and infrastructure updates — all of which can also be offset against losses — Liverpool should be in a good position moving forward.