Rodgers Hails Commitment of Returning Duo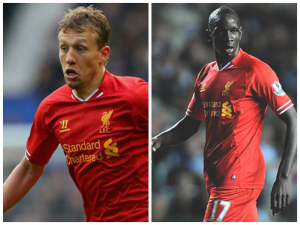 Both Lucas and Mamadou Sakho returned to full training this week ahead of this Sunday's all-important clash with Manchester United and Liverpool boss Brendan Rodgers has taken inspiration from their drive and motivation to get their fitness levels back up in the days leading up to the match.
They both played for the Liverpool reserves in their recent 2-0 victory over West Ham United's famous academy and remain in contention for a return to the squad when the Reds travel to Old Trafford this weekend. "It shows you the commitment of this squad" the Northern Irishman mused in his pre-match press conference. "They had an opportunity to have a break, they'd been working very, very hard with the medical team, but they decided to stay and last Friday they travelled down themselves in a car to London to play in an U21 game."
A massive question mark hangs over Liverpool's starting line-up for Sunday. Though they make the trip to Manchester in an enviable position, the Anfield outfit's backline has looked shaky as of late – something either player could play a massive role in steadying. Before picking up a hamstring injury in the 2-0 loss at Stamford Bridge, Sakho was enjoying a fine run in the starting eleven, and Lucas was often preferred to the promising – but still somewhat inexperienced – Joe Allen.
The boss failed to speculate on his starting eleven in the run in to the meeting with United, but he hinted they could be back in the very near future. "Make no mistake, the two players (Lucas and Sakho) are very valuable players for us in our squad and if they're called upon to play or come off the bench between now and the end of the season, of course we will use them" he explained. "Lucas and Mamadou have got great commitment to what we're doing and we'll welcome them back into the squad."