Reds Target Yann M'Vila Told by Rubin Boss that Liverpool's "Not His Level"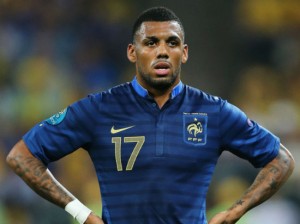 For large swathes of the January transfer window, we were just waiting for the club to announce the signing of promising Rubin Kazan midfield destroyer Yann M'Vila. After so many rumours, and signs, pointing to a move for the France international, his move to Merseyside looked to be a foregone conclusion. Apparently, he thought the same thing.
It sounds like the 23-year old, who made the big-money move to Russia in the summer of 2013, is unsettled in the east and was banking on a move back to more familiar territory – or so says Rubin coach Rinat Bilyaletdinov. The defensive midfielder has made 23 appearances for the Russian outfit this season with his outings split almost equally between domestic and Europa League duties, though his last appearance was at the end of February against Real Betis in the Europa League. Where he's been since then? Well, Bilyaletdinov doesn't know for sure.
"Now I haven't seen him for a while. I have been told he is in France to cure an injury" said the Kazan coach. "Even if he is back to full fitness, I don't know where to play him." Despite being one of the hottest properties in Europe, the 23-year old has endured a torrid spell in Russia with whispers of behavioral problems apparently exacerbated by interest from abroad. "In January M'Vila behaved badly – one day he trained, one day he didn't" Bilyaletdinov told France Football. "Maybe his agents had promised him something. He thought he was already in Liverpool." This, the Russian manager was sure to let him know, wasn't the case.
"I told him: 'It is not your level. If you go, you will be on the bench', he continued. "He was very disappointed." The Reds, who despite all the huff and puff, ended the winter window with no significant movement at all, after a loan move for M'Vila with a view to a permanent transfer was rejected by the Russian outfit. Although they missed out on their man in January, speculation is rife that the midfielder will be moved on in the summer, and with the Anfield outfit set to qualify for next seasons Champions League, Brendan Rodgers could now have the financial backing to make the move a reality.
You know, if he's still interested…