Remembering Hillsborough: 25 Years On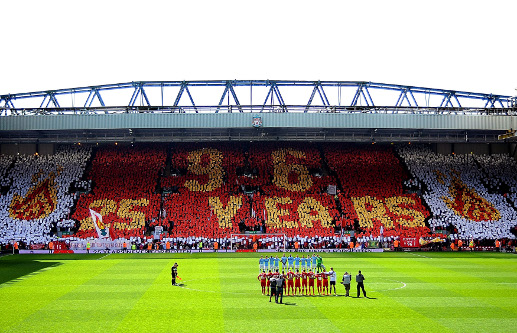 It's been 25 years for the rest of us, but for those directly affected by the Hillsborough Stadium Disaster, it must feel so much closer to 50. The families, the friends, the loved ones and the city in itself have to live day in and day out with the memories and the continuing heartache is nothing short of a tragedy in itself — truly, it's a day we'll never, ever forget.
It's not only on these milestone years that the world at large remembers, and that's partly because we would never let them forget the 96 men, women and children who never made it home. The annual memorial service later on today is only one of the ways that the club will be celebrating the lives of the departed as they continue to show the deepest honour and respect to the brave families who continue to cope with the grief of an unmistakable horror.
Tributes around the league, and around the footballing world, have been nothing short of touching; the 96 seats left empty at both FA Cup semi-finals over the weekend, the numerous scarves donated from every corner of the Earth for the display at the memorial service, the ringing of bells up and down the country, the upcoming charity match, minutes of both applause and silence in honour of the departed and delayed kick-offs to remember that match on April 15th, 1989 that was halted at 3:06pm when the enormity of the catastrophe only started to filter down to the pitch.
No matter how grand the gesture and how heartfelt the sentiment, nothing has come even close to overshadowing the pursuit of justice for the dead — and finally, after all these years, the families, friends, neighbours and the city as a whole are that much closer to it. The Hillsborough Inquests, which are ongoing, have revealed an absolute treasure trove of information and have turned the tables on those who continually not only denied culpability over the past 25 years, but chose to blame both the victims as well as their fellow supporters.
This, obviously, wasn't going to fly; a quarter of a century on and Scousers still don't buy the Sun. After being shut down, pushed back and knocked down over and over again, the families of the deceased never, ever gave up their pursuit of the truth or to have the original verdict of accidental death thrown out. No one was about to roll over and admit defeat — despite the absolutely excessive amount of time it took to finally bring the real events of that day to light. Far, far too long.
It's been 25 years, but to some, it might as well be 50; yet, as we finally inch closer to the truth, some measure of resolution, and maybe even peace, is on the distant horizon. 25 years and we'll always remember, because we can never, ever forget.
–Steven