Liverpool Legend Sami Hyypia in Frame for Brighton and Hove Albion Job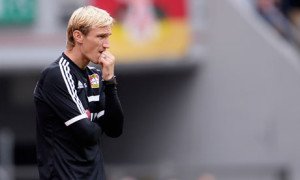 Managerless Championship side Brighton and Hove Albion look set to appoint Liverpool legend Sami Hyypia as head coach in the coming days after betting on the ex-Finland captain to take the position took a massive drop, falling from 33/1 odds to 8/1 over the last couple of days.
The numbers from the bookies aren't always the best indicator of truth, but they're usually not too far off the mark either. With former Seagulls boss Oscar Garcia stepping down following their second successive season losing in the semi-finals of the Championship play-off's, currently unemployed Hyypia has emerged as the favorite to succeed the Maccabi Tel Aviv bound Spaniard and he could very well be appointed by the weekend.
The big Finnish defender, who signed for Liverpool in 1999 and went on to captain the side, took sole control of German outfit Bayer Leverkusen after co-managing the team to Champions League qualification alongside Sascha Lewandowski the season before. Despite showing immense promise during the early stages of his reign, the former Reds defender didn't last the season and was sacked following a string of poor results.
Although the job at the Championship side would technically represent a step down in his career, a move to England at a team without such immense pressure could very well be tempting for Hyypia as he looks to grow as a manager. With the Seagulls in the promotion picture over the last two seasons, the prospect of getting the team into the Premier League may be enough to get the big Finn to move back to England.