The Case For Change at Liverpool FC
Sometimes, when I sit and think about some of life's great mysteries, I seem to lose myself in the search for truth. I can wonder for hours about damn near anything and in the end, all I can come up with is a constant cycle of nothing at all.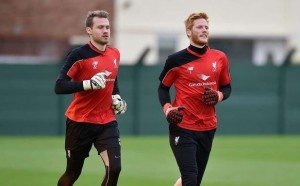 You see, pondering is great and it can enlighten your mind while you search through the endless possibilities that one can imagine, but at some point, pondering alone achieves nothing. You invariably must take some kind of action. Liverpool FC hierarchy did just that by bringing in the great Jurgen Klopp, and now that he is here, the case for change at Liverpool FC needs to continue.
There are many players in this Liverpool Squad that I think are absolutely awesome. Sakho, Clyne, Moreno, Henderson, Can, Firmino, Coutinho and Sturridge. They are on their day unbelievably talented individuals with a team ethos that is well and truly stitched into their psyche and much more importantly, they are all relatively young and should all have the best years of their career still to come. It is a great foundation and when you throw in the squad players such as Milner, Lallana, Benteke, Allen, Lucas, Origi, Ings, Ibe and now even Lovren, you can see that there is a lot of good decent footballers there that can form a very competitive side.
But there are way too many passengers and the passengers are holding back the development of the team. Now your idea of a passenger may vary from mine and you may very well include the name of the all the players I listed above into your own passenger list, but the point is, whichever way you cut it, there are too many players currently at Liverpool FC that probably shouldn't be at Liverpool FC.
The new deal for Mignolet which is rumoured to be in the works is a case of Liverpool settling for what the have rather than seeking better and it is that notion above all else that I want to see completely removed from our psyche. Settling is not what Liverpool should be about. We should not grasp at straws and say things such as it could be worse, because we should always strive for better and extending Mignolets contract does not in any way shape or form strike me as striving for better.
Now I was completely against keeping Reina in the last few years he was at Liverpool because he had become stale, he could not stop a shot to save his life and he was doing more harm than good. Mignolet came in and I was thrilled because after years of watching Reina "attempt" to save shots without succeeding, we finally had a keeper that could actually stop shots.
Now Reina, was at his best a great keeper who I think of fondly, but the problem was, he hadn't been at his best for at least 2 seasons before Liverpool signed Mignolet. Now Mignolet is our number 1 and words can not explain how badly I want to see the back of him. He infuriates me. He makes watching Liverpool hard work, he upsets me deeply and for every person out there that says his saves have earned us points, I can come straight back at you with a whole list of errors that have lost us points and to be honest, right now, I don't know if we are ahead or behind in that arbitrary Mignolet points tally.
But what I know for a fact is, Mignolet is not good enough for Liverpool FC, he is what Liverpool FC does if they choose to simply settle and the time for that kind of nonsense is well and truly behind us now, I mean we have Jurgen Klopp as our manager damn it.