Jurgen Klopp vs. Previous Liverpool Managers
Given recent performances, the BBC declared that the current Liverpool team is better than in 2013/14 when they came second in the league. After smashing Watford 6-1, it could be easy to get carried away. With favourable predictions from tipping experts such as Tipsters Review, it could be fair to say the whole country got swept along with the dream as well. But alas it was not to be.
Now in his second season, let's look at how Jurgen Klopp's stats measure up to previous bosses?
Win Percentages
At the time of writing (just before our match against Sunderland on November 25th 2016), Klopp's win percentage is 49.23%. This is less than Brendan Rodgers (50.3%), and is only slightly more than "the King" Kenny Dalglish managed during his second spell (47.30%).
It's also lower than Rafa Benitez, who managed to win 55.43% of his matches in charge. While also lower than Dalglish in his first spell (60.61%), and Reds legend Bob Paisley (57.38%), it's worth noting Klopp's win percentage is only slightly less than Joe Fagan (53.44%) and the immortal Bill Shankly (52.10%).
Yet Klopp has only been at Anfield for just over a year, and his 63 games are not enough to judge him by win percentage. In fact, other stats tell a different story…
High-Scoring Matches
The Reds' 6-1 win over the Hornets was the fifth time this season that we have scored four or more goals in a single game. Others include our 5-1 win over Hull City, our 4-1 defeat over champions Leicester City, and our 3-4 away win at Arsenal.
Cast your mind back to 2013/14 when Luis Suarez and Daniel Sturridge paired up to put the fear of God into opposing defenders…
They were similarly free scoring, and often thrilling to watch. During that season under Rodgers, the Reds scored 4 goals or more 11 times throughout the season. Yet by this point in that season, we'd only done so twice, beating West Bromwich Albion 4-1 and Fulham 4-0 (both at home).
Interestingly, Liverpool also scored four or more goals five times by the end of November in the 1987/88 season. This was during the glory days under Dalglish when many believed us to be unbeatable.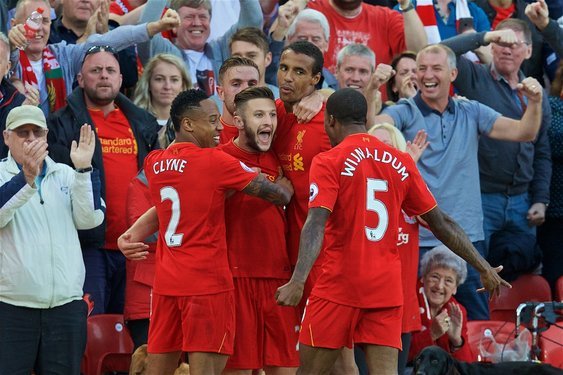 Shots on Target
During the match against Watford, Liverpool had 17 shots on target. This is the highest since records began at the start of the 2003/04 season. Manchester United previously held the record for 16 shots on target in a single match in 2008. Arsenal equaled this tally in 2009, and Manchester City also did so in 2015.
Thrilling Football
Liverpool have always been famous for their fast, free-flowing, attacking football. While Rodgers did manage this in 2013/14, it's easy to argue that any manager could have done the same with the likes of Suarez and Sturridge in the team. The fact is that we had a really weak defence and Rodgers failed to sort that out. As result, our title challenge fell flat against Chelsea and most painfully versus Crystal Palace.
Most Red fans agree that under Rodgers, we were often uninspiring and lacking in confidence. By contrast, Klopp inspired the team to produce an outstanding display against Chelsea in his fifth game in charge, and later led them to their demolition of City at the Etihad. With all of this in mind, we reckon the future looks bright for the mighty Red Men.