Can Liverpool Mount a Serious Title Challenge Next Season?
Liverpool's 2016/17 Premier League season has thus far been categorized by inconsistency. The Reds have been more than a match for the league's best teams, coming out on top more often than not in the big games, both at Anfield and on their travels. Results such as the 2-1 away victory at Stamford Bridge, the dramatic 4-3 win at Arsenal on the opening day, and the 1-0 victory at home to Manchester City highlight Liverpool's ability to take points away from the sides who are fighting for the title.
But these impressive displays have come alongside disappointing results and performances against the so-called 'lesser teams'. Defeats away to Burnley, Hull City, and Leicester – all teams in the bottom half of the table – as well as recent losses at Anfield at the hands of relegation strugglers Crystal Palace and Swansea have certainly lessened the significance of those big-game wins.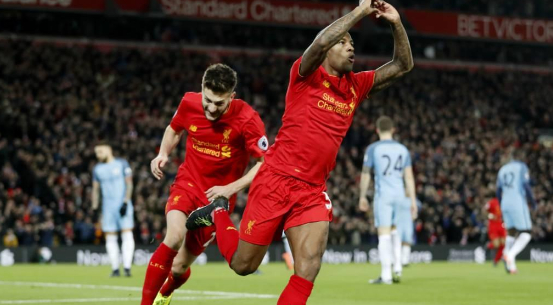 These peaks and troughs in Liverpool's form have left them facing a battle to qualify for the top four this season. But what about next season? Can the Reds seriously challenge for the Premier League title, a prize that they have never won despite coming so close in 2013/14? Below, we take a look at what Jürgen Klopp and Liverpool need to do if their dreams of a first league title in 27 years are to become a reality.
Bolster their squad
The current Liverpool squad contains some excellent players, especially in the forward positions, and also a host of academy graduates brimming with potential. But there is no doubt that there are areas that need strengthening if the Reds are to mount a sustained title challenge.
Left Back
Now, James Milner has surprised everyone with how well he has adapted to playing full back, but a natural left-sided player should be top priority for Klopp over the summer, especially as he knows he cannot trust Alberto Moreno defensively. One option is FC Koln's Jonas Hector, a German international who has already been linked with a move to Anfield. At 26 years old, Hector is experienced, and is noted in Germany for his reliability.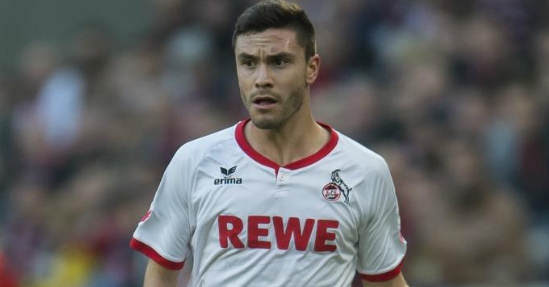 A second talented left back who Liverpool have looked into signing is Riza Durmisi, a 23-year-old Dane who plays for Real Betis. Alternatively, if it's Premier League experience Klopp wants, then perhaps the likes of Ryan Bertrand of Southampton or Ben Davies of Tottenham Hotspur might be viable options.
Centre Back
The Reds have been looking for the solution to their centre back issues for a few seasons now, but they still haven't found the right partnership. Joel Matip has been a good acquisition for a free transfer, but Dejan Lovren looks a shadow of his former self and Mamadou Sakho seems to have no future at the club.
An obvious choice would be Southampton's Virgil van Dijk, one of the Premier League's most coveted centre backs. If not him, then maybe the impressive Jonathan Tah of Bayer Leverkusen, who is extremely strong and mobile. Stefan de Vrij, who currently plies his trade at Lazio, could be a possibility if Klopp is seeking a no-nonsense defender.
Prolific Goalscorer
Despite being well capable of scoring goals, this Liverpool team does not possess an out-and-out goalscorer. Roberto Firmino frequently fills that role, but he is a creator and lacks that killer instinct in front of goal. This is something that Daniel Sturridge does possess, but recent injuries have seriously hampered his career and Klopp simply cannot rely on him to stay fit.
Alexandre Lacazette is a goal machine – 24 goals in 25 starts for Lyon this season makes him one of Europe's hottest properties in terms of strikers, and he would fit perfectly into Liverpool's system. Mauro Icardi is another who only needs one chance to score, and could be an option if the Reds can prise him away from Inter Milan.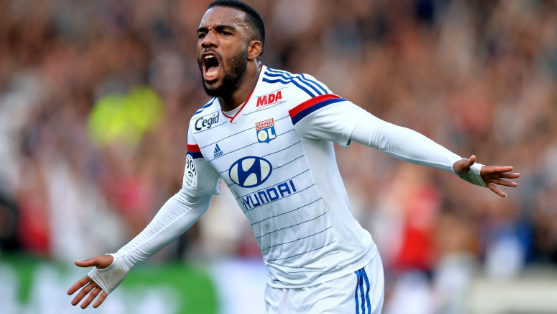 Keep hold of their existing quality
Yes, there are areas of Liverpool's starting XI that require improvement, but it is also vitally important for Klopp to resist summer bids for his star talents. Philippe Coutinho is undoubtedly one of these – when the Brazilian playmaker performs well, invariably so do Liverpool. He has to remain at Anfield if the Reds want to build a title-winning squad.
As does Sadio Mane. Granted, he only signed last summer, but his electric displays this season will definitely have attracted attention across Europe. Other important players include Englishmen Adam Lallana and Jordan Henderson, who are integral to Klopp's midfield and the way he wants to play. Incidentally, Lallana could return from a hamstring injury to feature in the upcoming away trip to Watford, where latest Betsafe odds have Liverpool as clear favourites to win.
Address their inconsistencies
As already mentioned, Liverpool's chief problem this campaign has been against the clubs beneath them in the Premier League table. Over a 38-game season, consistency is key, and although beating your immediate rivals is important, every victory is still only worth three points.
Klopp must ensure that his team are as motivated and focused for away trips to the likes of Burnley and Bournemouth as they are for crunch matches against the league's best. If he achieves this, then there is no reason why Liverpool cannot mount a significant title challenge in the 2017/18 season.
Image sources
1. Wijnaldum celebration vs. City – http://www.bbc.co.uk/sport/live/football/37696657
2. Jonas Hector – http://soccersouls.com/2016/08/04/liverpool-eye-20m-rated-defender/
3. Alexandre Lacazette – http://www.essentiallysports.com/alexandre-lacazette-in-arsenal-move/