Financial Doping and the Joys of the Transfer Window
Most of the major football leagues across Europe are about to end their annual breaks, a period of rest and also a time of rejuvenation for the players who get to take a break from their hectic season match schedules. During this time it's business as usual at the clubs and Liverpool is no exception as they took stock of their players and make changes and amendments to make sure that they are in the best state to make an impact in the following season.
Betting during the transfer season
There is a lot of betting that is going on in the world surrounding football and the transfer market, but that also includes the best casino games industry. The season might be over in Europe, but there's always action in another region so it's normal that book makers should then also take a break from the league and offer bets on other sports or other leagues. But things in the 21 st century are not that clear cut with a large market for transfer betting opening a whole new revenue stream.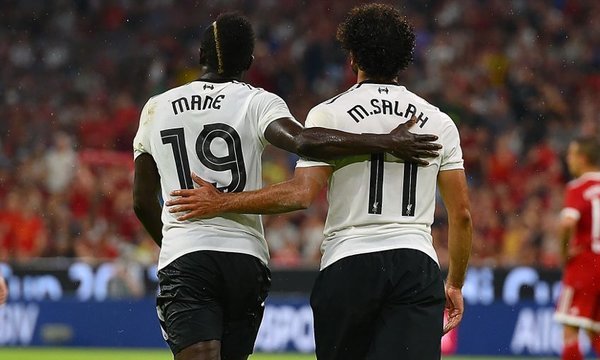 Rise in Football Income
The prices that are being paid for footballers are now outrageous; only a few years ago, the £35mil that the Reds paid AS Roma to bring Mohamed Salah to Anfield would be unheard of — let alone the £75mil fee that's being touted for Liverpool target Virgil van Dijk. With that being said, this is also a reflection of the massive amount of money now being injected into EPL clubs through their extremely lucrative television deal. There are now accusations of financial doping as companies, states and individuals are spending big money to make sure they have the best players. French club Paris Saint-Germain is most recent and maybe the most apt example of this; backed by Qatar money, they just paid more than €200mil for Brazilian forward Neymar from Barcelona.
Officials and other critics are concerned that state sponsored teams could "destabilize professional football." These sentiments were expressed by Javier Tebas, according to the BBC.
Money Destabilizing the Worldd
It is a pity that world leaders, at least in sport, are only just beginning to notice that the increase in world incomes is causing a shift from the norm. As mentioned before bookies have long since noticed the trend of people wanting to spend more and have adjusted to reflect the times. That is why even during the season break they offer bets on the transfers that will occur in the period. This is just one of the few odd thing that people can bet on with some sites offering bets on the impeachment of United States President Donald Trump — which is probably more likely to happen that RB Leipzig letting Naby Keita to move to Anfield this year!