Liverpool vs. Real Madrid – Champions League Final Preview
Liverpool will go up against Real Madrid in the final of the 2017/18 Champions League in what is the biggest game in over a decade for the Reds.
. . .
This week has been dead slow, hasn't it? Like dead slow. I'm so nervo-excited it's actually having an impact on me on a day-to-day basis.
Pre-Match Thoughts
Just a few months ago, if you'd have asked me if Liverpool had a chance of getting into the final I'd have said yes but with the condition that we face Porto, Roma and then the weakest of those who remain.
With my current mindset, I believe we can beat any team in the world.
Listen, we – myself included – have been putting Real Madrid on a pedestal. Yes, they've got pedigree and have a love affair with this trophy but we've beaten better teams this season.
Manchester City, home, away and home in the Premier League. If we can do that, we can defeat a team that's leaked a few goals in recent weeks.
Did you see them against Villarreal? They capitulated and shipped two goals to draw the game. If they do that against us then they're going to ship more than two.
They're going to underestimate us, Sergio Redcardos is going to touch ol' big ears and they're going to approach the game as if it's an FA Cup final against Bradford City.
That's hyperbole but they have shown quite a lot of public disrespect of late, some representatives of the club suggesting it's an easy final and they'll win 4-1.
I'm glad because the worst thing you can do is underestimate Liverpool. Even if we are 2-0 down with 15 minutes left, you never write us off. That game is getting levelled and Virgil van Dijk is scoring the winner.
Basically, Los Blancos would be stupid to think they've already won and they'd be even more stupid to think the scoreline before full-time means they haven't lost.
Team News
Let's get this out of the way — Cristiano Ronaldo will play, he had a knock and missed a few games but he'll be back and wanting to prove a point.
Aside from that, Zinedine Zidane's men a clean bill of health and have their entire Champions League squad at their disposal.
Boss.
Obviously Alex Oxlade-Chamberlain is out for Liverpool, as is Joel Matip and Joe Gomez.
However, Emre Can is fit and ready to go (maybe not from kick-off though). I wouldn't mind him to go out with a supernova of a bang.
So, yeah, everyone's starting XI is fit.
Road to Kyiv
Replacing the "Current Form" segment of my piece I've decided to remind you of how both clubs got to the final.
Liverpool (knock-outs):
Porto 0-5 Liverpool
Liverpool 0-0 Porto
Liverpool 3-0 Man City
Man City 1-2 Liverpool
Liverpool 5-2 Roma
Roma 4-2 Liverpool
Real Madrid (knock-outs):
Real Madrid 3-1 PSG
PSG 1-2 Real Madrid
Juventus 0-3 Real Madrid
Real Madrid 1-3 Juventus
Bayern Munich 1-2 Real Madrid
Real Madrid 2-2 Bayern Munich
Prediction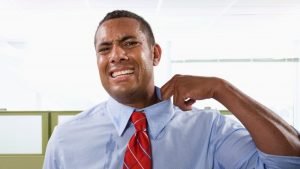 I'm certain nobody is envious of me right now, making my prediction of the final to an audience.
So…
Look, it's going to be a high-scoring game. The neutrals are going to love it.
The last time I thought similarly about a game involving two teams that are excellent at attacking and not so perfect at defending was Liverpool vs. Man City at Anfield.
For that game I predicted a 4-3 score-line for Liverpool and I was spot on.
However, I do think the final will be a more cautious affair for both teams and I think a 3-2 win for Liverpool is more than reasonable. Wouldn't you agree?
See you on the other side.
Follow me on Twitter if you fancy – @sjrcarson.