Liverpool vs Leicester City: Premier League Match Preview
With fifteen matches left to play, Liverpool's tenuous grasp at the top of the Premier League table could turn in to relatively decent grip when they welcome Leicester City to Anfield later today after Newcastle United upset defending champions Manchester City at St. James Park yesterday.
The media, their pundits, the weird breed of football fan that is the "neutral" and this education PR agency all love a close title race, but Reds boss Jurgen Klopp can do without all the stress that comes along with having one of the most expensively assembled teams in the history of the game constantly breathing down your neck.
"Never," was his unflinching answer when asked if he can enjoy himself at the moment. "It's not the biggest stress in the world, but it's so intense and so important and all in a short time," added the German manager, keeping his priorities clearly in mind. "It's really not about me. It's really about the supporters, first and foremost. Because they dream so long, I cannot say that I have dreamed 29 years for another title for Liverpool, to be honest."
Given that we're rolling in to February, there's no place we'd rather be than the top of the table and if we can get past a Leicester City side that have lost four out of their last five outings, our four-point buffer becomes seven.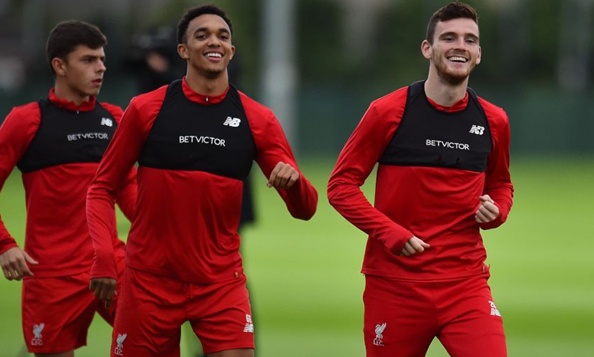 After the panic button was hit earlier in the week, it looks like Virgil van Dijk — who was struck down with an illness during Liverpool's training camp in Dubai — is back in the mix to play tonight after rejoining full training. Along with the towering defender, his Dutch compatriot in Georginio Wijnaldum could return to the starting eleven along with Dejan Lovren and Fabinho after all three shook off their respective injuries.
The real concern comes on the right flank with Trent Alexander-Arnold still feeling the effects of a knee problem he picked up during the win over
Brighton and Hove Albion. Joe Gomez, who would normally slot in, is still a ways away from first team football and James Milner, a willing utility man if there ever was one, is suspended after being shown a red card in the close fought victory over Crystal Palace.
If the Eagles almost causing an upset at Anfield is anything for Foxes boss Claude Puel to go by, it's that patience and pace can cause the Reds back-line some bother — and the Frenchman has both at his disposal. Memories are short these days, but he also knows how to cause an upset with a hard fought 2-1 win over City earlier in the season showing that his team won't be bullied.
Given the chance Wilfred Ndidi knows how to run a midfield and Jamie Vardy, who has scored in his last five appearances against Liverpool, is almost certain to lead the Leicester attack with an eye to that quick ball over the top to spring a counter-attack. That being said, having Harry Maguire, who suffered a leg problem in their loss to Wolverhampton Wanderers, in the starting line-up could very well be the most important piece of the puzzle.
The Reds, being the Reds, are going to attack and knowing that they can go seven-points clear at the top with a win will be all the incentive they need to really turn the screw. Unbeaten in their last 32-games in the Premier League at home, Anfield has well and truly become a fortress again and that alone could be enough to trip up a Foxes team that is struggling to find a consistent rhythm.