Inconsistent Liverpool MUST Improve
After putting five goals past Watford at Anfield yesterday, Liverpool looked to have returned to the free scoring side of earlier in the season, but this has to become the norm rather than the exception if they're going to fend off Manchester City in the race for the Premier League title.
A series of draws against the likes of Leicester City, West Ham and Man United have cost Liverpool the seven point lead they once had at the top of the Premiership.
Six points dropped and wiped out, mean that only one-point separates Liverpool from Pep Guardiola's in form City.
Such has been the disappointing attacking form of late, Liverpool could not manage more than one goal against Leicester and West Ham.
And two 0-0 draws in the same week, against Bayern Munich in the Champions League and Man United in the Premier League, shows Liverpool have had serious problems scoring goals.
Throughout this stretch their attack looked completely and utterly toothless and devoid of all ideas.
Those three Premier League draws could cost Liverpool the title.
Leicester have just sacked Claude Puel, for their poor run of form. Liverpool should have played much better against such a vulnerable side at Anfield.
There seems to be no urgency or desire to win. They look completely flat and don't seem to care about the title.
The same at West Ham. No attacking urgency to score more goals after Sadio Mane, like against Leicester, initially set a good platform for Jurgen Klopp's side.
To not manage a single goal against Bayern Munich and Man United, who have both conceded a lot this season, is extremely worrying.
Anxious and Agitated Klopp
The way the manager, Jurgen Klopp, got so animated on the touchline yesterday against Man United isn't helpful to the players. They feed off his energy, and his negativity and anger, does not improve Liverpool's display. It weakens it.
Liverpool need calm heads from Klopp, Alisson, Van Dijk, Milner and co if they're to end their long wait for the title.
They CANNOT afford for anymore slip ups in the Premier League. That means NO more draws.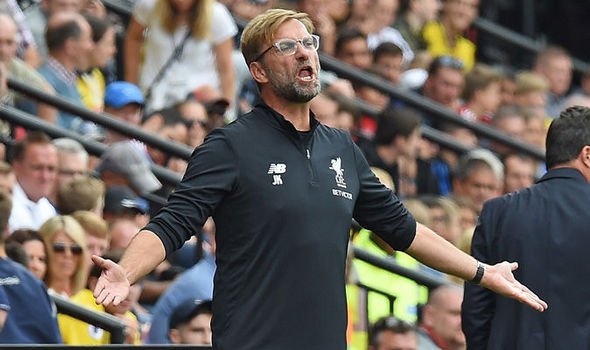 They have drawn more matches than anyone else in the top four.
The habit of drawing cost them the title in 2009, 10 years ago. The draws simply HAVE to STOP.
Klopp needs to be more composed on the touchline. A man of his experience simply needs to keep his cool as the title chase enters into the home stretch.
A Stronger Defence
Although, Liverpool have few positives to shout home about, three clean sheets in a row against Bournemouth, German giants Bayern Munich and a rejuvenated Manchester United, is something to be positive about.
With Van Dijk absent against Bayern for the first leg at Anfield, it was an impressive showing for Liverpool's defence.
Meanwhile, Fabinho has excelled as a makeshift centre half and has fast become one of Liverpool's key players this campaign.
Liverpool's defensive performances were littered with mistakes against Wolves in the FA Cup, Crystal Palace, Leicester and West Ham in the Premier League so it's pleasing to see that they have tightened up their defence since.
Concentration and organization will be crucial from Liverpool's defence in the coming weeks.
Change Formation
Delivery from the flanks is crucial to Liverpool's style of play and when it's not on point their 4-3-3 has been far too easily sussed out by opposition sides. Even more worrying is that attacking trio Salah, Mane and Firmino have looked out of sync over the past few weeks.
Firmino came off with a worrying ankle injury, departing on clutches, but he should be back in time for the trip to Goodison Park this weekend.
However, loading the midfield with Milner and Wijnaldum, Keita and Henderson could be smart, then having Shaqiri support Salah up front.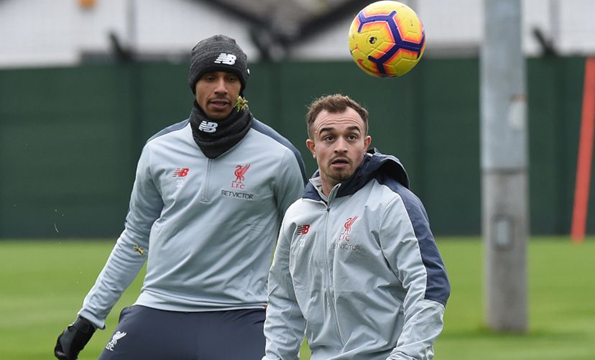 Sadio Mane, as an impact substitute may work better in the games to come.
Either way Klopp needs to shuffle his pack and a traditional 4-4-2 or 4-4-2 diamond could work.
Or even England manager, Gareth Southgate's, preferred 3-4-3 formation could be deployed as many of Liverpool's players will be accustomed to that.
Sturridge and Origi, barring his goal against Watford yesterday, seem to have lost their shooting boots, so something must change up front for Liverpool.
Shaqiri was in good form earlier in the season, so perhaps he deserves a starting spot and more regular game time in the upcoming matches.
Liverpool have many important games coming up, including the MUST WIN Merseyside derby against Everton, so changing formation and being more difficult to predict in the closing stages of the season, is paramount for the club.
James Spencer, Paisley Gates
Twitter: @JournalistLFC