Possible Transfer Targets for Liverpool This Summer
Having been given full support from the board to spend as much as necessary during the summer transfer window, Jurgen Klopp has his work cut out to make the right decisions in order to build the perfect team for future successes. Despite the acquisition of Virgil van Dijk for a hefty £75m, the club announced pre-tax profits of £125 million earlier in the year, so they have the cash to spend big. With that in mind, there's been plenty of speculation as to who will be joining and leaving Anfield in the summer,so using InfoGol, we found some of the most likely moves..
Bruno Fernandes
Both Liverpool and Everton have shown an interest in midfielder Fernandes, who is currently captaining Sporting Lisbon. The Portuguese player has scored 21 goals and 11 assists in all competitions and despite a £90 million clause to release him of his Sporting contract, there are rumours that the club may be willing to make a deal, meaning a summer swoop could be in the making. In fact, Sporting are believed to be willing to let go of Fernandes for as little as £35 million, a fee that is more than within the budget for Liverpool.
Khephren Thuram
A switch from Monaco to Liverpool could be on the cards for midfielder Khephren Thuram, with the club considering Thuram a highly regarded talent. Khephren made his senior debut back in November for the Ligue 1 side. But with the 17-year-old taking his time in signing a first senior contract despite being a prized asset, and with Juventus also having scouted the player out as well, Thuram already has several options ahead of him early on in his career. However, given that Thuram is one of the most promising prospects in their academy, Monaco won't be looking to let go easily, meaning Liverpool could be in for competition from other clubs.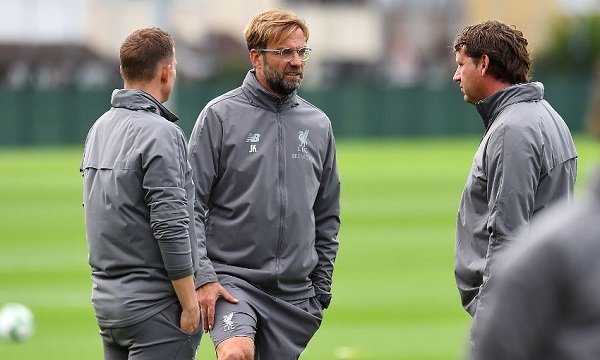 Timo Werner
Former teammate Naby Keita has spoken openly about his interest in RB Leipzig player Timo Werner joining Liverpool. In addition to the Reds, the German striker has also been linked with Chelsea and Bayern Munich, but Liverpool forward Sadio Mane has stated that Werner's style of play would be welcome at Anfield. With Daniel Sturridge's contract expiring at the end of the season, Liverpool will be looking for a new striker and Werner could be a great fit.
Jadon Sancho
Klopp had expressed a great interest in signing Sancho from Manchester City, but has stated that although the possibility has been explored, he doesn't believe their rival would contemplate letting him go to an English club. As one of the best players in the game right now, he has all the qualities that could transform him into a footballing legend over the course of his career, so if the Reds did want to take him on, it would come with a big price tag. While it seems unlikely at this stage, there's no ruling anything out given how much Klopp seems to be interested.