After so many near misses in 2009 and 2014, is 2019 finally Liverpool's year?
In my last article, I uncovered how Liverpool winning the title would be the perfect tribute to the Hillsborough victims 30 years on. Along with being a fitting tribute to both Sean Cox and former captain, Tommy Smith. But the class of 2009 and 2014 unfairly missed out. So, might 2019 be different for Liverpool fans across the world all hoping and praying for the same outcome.
Let's have a closer look at all the near misses Liverpool have been through in their torturous quest to finally land the holy grail for the first time since 1990.
In 2002, Liverpool under Gerard Houllier's leadership finished second, 7 points off the title. Arsenal won the title but at least Liverpool finished above Sir Alex Ferguson's Manchester United. Depending on whether you see that as close, that would be the first major example in the Premier League era.
I remember vividly in 2008-2009, Liverpool had such a good season under Benitez. After years of underachievement and top four finishes not being adequate enough, Benitez finally gave into the fans as he finally played his best team week in, week out. To be fair to the Spaniard, it may have taken him four years but at least he finally realised that he would have to abandon his rotation policy in order to win the Premier League.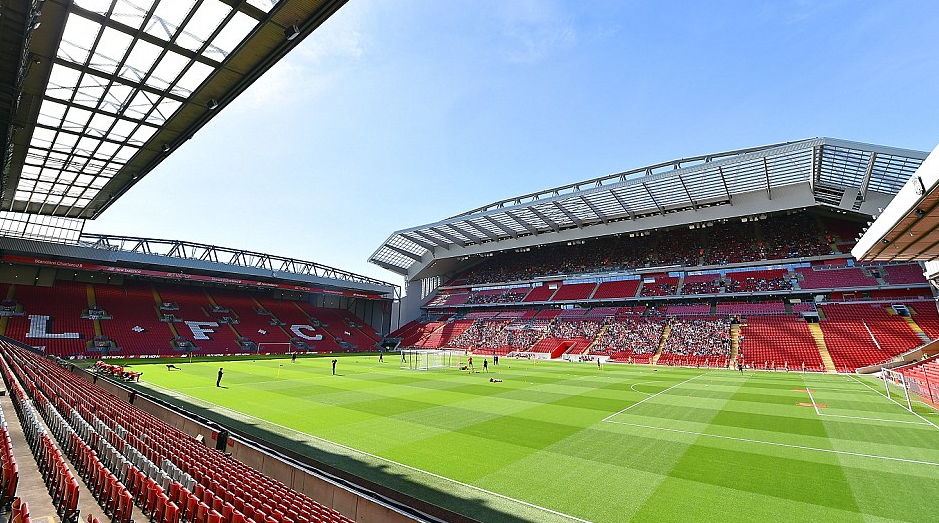 Liverpool topped the Premiership on Christmas Day 2008 and on New Year's Day 2009. Capped off by a stunning 5-1 win against Newcastle with Steven Gerrard playing a blinding game.
They then suffered a poor January which ultimately cost them. Too many draws to the likes of Wigan, no disrespect, matches Liverpool should have been winning, proved the difference.
In March 2009, when Liverpool outplayed Manchester United 4-1 at Old Trafford, I honestly believed 2009 would be Liverpool's year. 20 years on from Hillsborough in fact. It turned out that Liverpool fell agonisingly short and finished on 86 points, with Sir Alex Ferguson's United finishing on 90 points.
Liverpool only lost twice all season. The fewest of any team not to win the title. They lost fewer times than United and still didn't win the title. United were very, very lucky in some matches and sneaked some 2-1 and 1-0 victories with the often fringe striker, Italian, Federico Macheda, netting some big goals. But then again, the best teams find a way to win.
It all comes down to fine margins and ultimately, they finished four points above Liverpool so they deserved it overall.
Liverpool were then lost and jaded the following season, and never seemed to get over how close they finally came to ending their title drought. Losing playmaker Xabi Alonso didn't help. As was Benitez's crazy obsession and pursuit of Gareth Barry and preferring the Englishman over Alonso. Considering Alonso was one of the best players in the world, that made absolutely no sense. Not one of Benitez's finest moments as Liverpool manager. Many LFC fans believe Benitez's treatment of him is why he left in the summer of 09.
In 2013-2014, Liverpool came second with 84 points, 2 points shy of Manchester City who won the title with 86 points. This time, in my opinion, Liverpool deserved to win the title that season. They played fantastic football with their swashbuckling style. Luis Suarez and Daniel Sturridge were lethal up-front plundering 52 goals between them. The Uruguayan scoring 31 Premier League goals, bettered only by Egyptian King Mohammed Salah who scored 32 Premier League goals last season in 2017-2018.
Sturridge managed 21 goals that season while Steven Gerrard was fantastic contributing 14 goals in all competitions and ever dependable from the penalty spot. Meanwhile, Liverpool beat City 3-2 in April 2014 at an emotionally charged Anfield who were commemorating the 25 years on from Hillsborough. Coutinho scored a wonder goal. After beating their closest rivals yet again at a vital juncture in the season, it's only fair to say that Liverpool deserved to win the title.
In February 2014, Liverpool blew Arsenal away 5-1 at Anfield and destroyed Man United, so they played fantastic football and having no trophy to show for it was harsh on the Liverpool players that worked so hard that season.
However, City reeled off wins in all of their last six games after losing at Anfield and none of the teams that played them bothered to beat them or even believed in their chances of winning so that didn't help Liverpool but being top after 35 games and needing only 7/9 points to win the title. They should have won it.
Against Jose Mourinho's side they should have parked the bus and gone for the draw. Then beat Crystal Palace who they were 3-0 up against and that was one of the worst Liverpool matches in modern memory. Then they beat Newcastle on the last day and it wasn't enough.
As for Steven Gerrard, the title was the only thing missing from his CV. People may taunt him for his slip but had it not been for Gerrard, Liverpool wouldn't have won the Champions League in 2005 with his amazing leadership skills. Not only in the final itself, but his goal in the group stages against Olmpiakos saved his boyhood club, again.
Liverpool wouldn't have beaten West Ham to win the most amazing FA Cup Final of all time had it not been for Gerrard's last-ditch thunderbolt. And Liverpool would not have made the top four so consistently had it not been for Gerrard's drive and charisma on the field.
It was also such a shame that Gerrard didn't play under Jurgen Klopp as he could have made the difference in the three finals Liverpool have lost under the German. To me, he could have gone on to 39 and finished in May 2019 or May 2020. He can still take a mean penalty or free-kick. His performance in the legends match against AC Milan a few weeks ago only proves my point.
If you look at Andrea Pirlo or Paolo Maldini, they went on till late in their 30's as did Teddy Sheringham who went on until he was 42 for West Ham and actually played in that 2006 FA Cup Final. So, for me, Gerrard could have played a few more seasons at Anfield. He didn't have to go to the money-spinning land of the LA Galaxy either.
But his one-club loyalty is commendable and Liverpool will always love him for that. He also won the treble in 2001 with Gerard Houllier, Gary McAllister, Sami Hyypia and Jamie Carragher.
He may have been disappointed about Liverpool falling short in the title chase in 2014 but he should have stayed at Liverpool a couple more seasons and worked under Jurgen Klopp.
Obviously, he wouldn't have predicted Klopp's arrival but he should have given it more of a chance. Maybe that is something that he regrets deep down.
Gerrard could have been useful for Klopp off the bench, mentoring the youngsters like Joe Gomez and Trent Alexander-Arnold or even at dead-ball situations, crosses and set-pieces.
And this season, Liverpool have again played fantastic football under Jurgen Klopp. Virgil Van Dijk has been immense. Sadio Mane, Bobby Firmino and Mohamed Salah have been electrifying up front.
Having an upgrade in goal in the form of Alisson has been beyond needed for some seasons now. Henderson's passing ability lately has been amazing. Trent Alexander-Arnold is sublime at set plays and James Milner is colossal in midfield. He brings so much experience to the table, the second youngest goal scorer in Premier League history.
Liverpool have only lost once all season and swept so many teams away with Jurgen Klopp's fantastic counter-attacking football. Liverpool have the best defence only conceding 20 Premier League goals in 35 matches. The fewest by any team at this stage.
Considering all the near misses and everything Liverpool Football Club has gone through the last 30 years, this journalist believes that the Liverpool fans, players, staff and everyone associated with the club, deserve the title at last.