WIN A LIVERPOOL HOME SHIRT WITH PAISLEY GATES AND SOCCERPRO.COM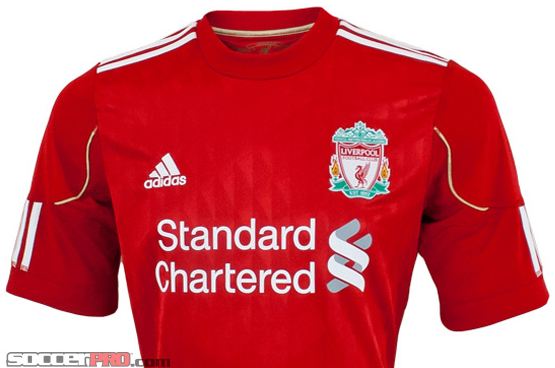 Does your wardrobe need an update? Here's your chance to win a brand spanking new Liverpool jersey from the good people at SoccerPro.com and your frenemies here at Paisley Gates. All you need to enter is a picture of the worst shirt you own. It could be horribly out of date, have gross pit stains or just be downright fugly. Visit our Contest Page and provide a link to your picture (using Flickr or some other host.) in the comments section. Make sure your e-mail address is correct when you post and you'll be one step closer to owing that brand new Liverpool kit you've had your eye on. To be clear, Everton or Manchester United shirts of any kind will not be considered as entries, but will still be mocked accordingly. Judging will take place on March 31st and the winner will be announced on April 2nd. Again, visit the Contest Page for complete details.
Before you ask, no, there is no catch. We're not going to spam you. The pictures will not be sold to evil marketing firms. No salesman will visit your home. Enter the contest and have a laugh. If you win, you get a shirt. Simples! Thanks to SoccerPro.com for making this possible!