POLL: Would you hold it against Rafa if he took the Chelsea job?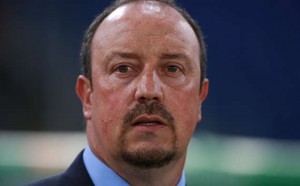 Rafa recently gave an interview to the BBC in which he discussed his past successes in management and commented on the situation at Chelsea. He indicated that Chelsea fans would be accepting of him if he provided wins. Rafa faced similar adversity at Valencia when he was regarded as being too young and inexperienced for the job, but went on to win two league titles and a Uefa Cup. He also mentioned that there had not been a 'proper offer' from Chelsea. That is not to say there has been no offer, just not one that has interested him. They likely offered him an interim role while he is looking for a long-term project.
The Spaniard's linkage with Chelsea has not sat well with many Liverpool fans. Many still have hopes of Benitez one day making a return to Anfield. While a jump to Chelsea seems unlikely, it seems to be an option to which Rafa is open. How would fans react if he made a move to Chelsea or another one of Liverpool's rivals? Would you, as a fan, accept that he has moved on or would you be bitter if a rival club landed him?
[polldaddy poll=6028060]
Don't forget to check out our contest to win a free Liverpool home kit!