A result that should come as a surprise to no one
Stop me if you have already heard this one: Merseyside club dominates possession, but loses match after failing to capitalize on said possession. It is a tale that Liverpool supporters are growing tired of hearing. Call it bad luck, lack of confidence, or any other excuse you can think of; it keeps happening.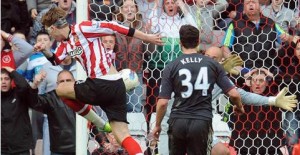 The Stadium of Light has not been kind to the Reds in the past and this encounter proved to be just as cruel. A strike from Frazier Campbell in the 56th minute bounced off the post, hit Reina in the head, bounced back against the post, and then fell to the feet of Nicklas Bendtner who subsequently scored. Despite having over 60% of the possession in both halves, the Red Men failed to create scoring opportunities.
The fans who only support the club when Steven Gerrard is hoisting a trophy will no doubt be calling for the head of Dalglish and most of the signings from the past summer. This was always going to be a season of rebuilding, so it should come as a shock to no one that the team continues to perform like a mid-table club. Despite what players and pundits might say, any hope of finishing 4th was dashed last week. We already have a Europa slot locked in thanks to the League Cup victory that also ended a 6-year trophy drought. Having already qualified for Europe, it really does not matter where we finish on the table.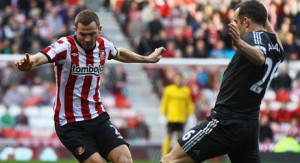 Losing sucks and it is not good for the confidence of players or psyche of fans, but at this stage it is hardly the end of the world. The priority now must be the FA Cup. Then again, in order to lift another trophy, someone is going to have to put the ball in the back of the net. The squad has almost recovered from the Wembley hangover that really did a number on the players' fitness. International friendlies did not help, nor did a match immediately after with Arsenal.
On Tuesday, at the Merseyside derby, players will have a chance to provide a better response to the lack of form they have shown. It will be a good warm up before Stoke City travels to Anfield on the following Sunday for the FA Cup Quarter-finals. Keep your chins up, boys and girls, it's only a few months before the season ends and we cry all summer about having to watch the Euro instead of the Reds.
-CSD
Our LFC Shirt Contest is still running until the end of the month. Submit your entry today!