Stumbling Reds, Resurgent Blues: Uh-Oh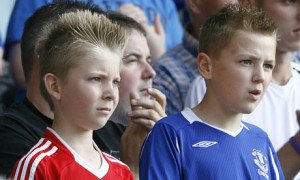 They say the form book goes out the window for Merseyside derbys. Thank Mighty Juju and his wing-ed minions for that, because as far as Liverpool are concerned, the form book and window can't coincide fast enough.
Deservedly or not, Liverpool racked up their first series of 3 successive losses in a decade, plummeting us to 17th out of 20 in the Premier League form table.
Liverpool's Last 6 Matches:
1 win
1 draw
4 losses
4 points (from an available 18)
6 goals scored
8 goals conceded
Everton's Last 6 Matches:
3 wins
3 draws
0 losses
12 points (from an available 18)
7 goals scored
3 goals conceded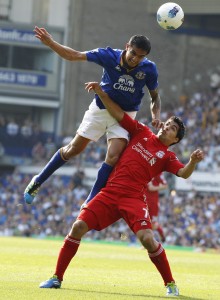 With only 2 points separating our season totals, and the momentum clearly with the Blues, this Derby will be a tighter, nervier affair than most. Cup successes aside, finishing higher than Everton is virtually the only honour still on offer for us this season. Losing this match may dent our squad's confidence further and jeopardize our FA Cup run against Stoke this weekend – our last hope of serious glory.
Agger and Lucas are still missing for Liverpool, while there are still some doubts over Glen Johnson's availability – the fullback will face a fitness test this morning. Darron Gibson is absent for Everton, meaning Row Z is now a viable seating option for match-going fans.
While many of us wonder what tactics will be on display, and what the implications of partnering Carroll and Suarez for the first time since Wembley (where they were anonymous) might be, the honest truth is these games are usually low on tactics and high on effort. The team with the workrate and desire usually win, provided they keep all 11 players on the pitch. Jay Spearing in particular will need to keep all the naughty challenges in his kitbag, because you just know referee Phil Dowd is going to pull out the shiny red one at the first opportunity.
Can we score a goal? More than any other factor, success will be determined by our ability to put the round thing in the net. Maybe today will be the day one goes in off the post?
Go you Red Men!
-Grubb-