Only Roy Could Win Like This; Only Liverpool Could Lose Like That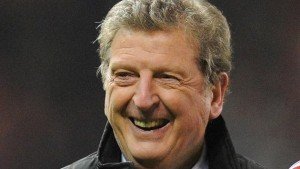 It's nothing more than the same old story. Possession and dominance; 12 shots on target and at least 2 shots pinging off the woodwork rounded out with 15 corner kicks. Still, not a single shot finds the back of the net. A momentary lapse of reason from Glen Johnson allowed Peter Odemwingie to rush in and put the Baggies in front entirely against the run of play and even then, we failed to find a response. It's another embarrassing result with West Bromwhich Albion deserving nothing, but stealing all three points on yet another frustrating Anfield afternoon.To put things into perspective, that was the Baggies first win at Anfield since 1967 and they earned it only on the merits of showing up. Who should be more embarrassed about that? Us, I reckon.
The worst part about it, is that we should have won; that sounds completely elementary, but it's true. We battered them, completely and absolutely. From the get-go, we had three points gift wrapped in a nice little basket. Henderson was running things from his preferred central role, Suarez was here, there and everywhere, Carroll was holding up play nicely and Glen Johnson was playing a blinder. Saying that the finishing was the only thing missing also borders on the blatantly obvious, but it actually was the only thing missing.
Kuyt set the tone early with an astonishing miss, and it only got better, and far worse, from there. Suarez was denied a number of chances, Carroll headed off target once or twice, Henderson and the Dutchman both hit the woodwork and half the travelling support took up residence in front of Ben Foster for the entirety of the second half. Even with a packed box, we were creating chances — good chances as well. Gone were the frustrating build up plays with nothing to speak of coming from a million and a half passes and 10 full minutes on the ball. There was something there; we just couldn't complete it.
It was great to see the play build and swirl the way it did. Few, if any wayward passes. Intricate interplay between the players, pass and move Liverpool groove. It was a joy to watch — and that's the worst part. Building up to be torn down despite everything you know about the game suggesting otherwise. We should have won; sometimes, that's just the way things go, but for us, it's failed to go any other way.
Roy Hodgson may feel a bit smug today after taking all the points from a team that never wanted him and was actually happy to see the back of him. It was Peter Odemwingie, the only West Brom player to pose a modicum of threat, that would seal the victory when the impressive Glen Johnson dawdled on the ball and conceded possession deep in our own half. With Pepe Reina returning from suspension, and making two very good saves earlier in the day, you would have fancied the Spaniard cancelling out the error, but it was one opportunity too many as the Baggies took a wholly undeserved lead. We are truly the architects of our own downfall.
This season has been mystifying to say the least — still, we have a shot at redemption and another Cup final to look forward to. A couple of cups can gloss over a season best forgotten, but even today, after dropping points to the likes of West Brom, you can see that the foundation is there and it's good. How we build on it will be the true test.
-steven.