Three Men and an FA Cup Final Preview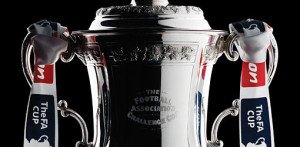 Ahead of this seasons FA Cup final, the Paisley Gates crew took some time off from jet setting around the world, eating ostrich egg omelets and drinking out of the toilet to share some thoughts ahead of the Reds third trip to Wembley this season. There will be no lack of drama as Liverpool line up for the 31st time in only 8 season against caretaker manager Roberto Di Matteo's Chelsea side. It's hard to put hyperbole aside when it comes to the most important match of a season filled with important matches, but this could be the last hurrah for Kenny Dalglish and — to say the least — that's pretty damn important.
Anyways, here's what the boys had to say…
There are some interesting parallels to be drawn between Chelsea and Liverpool. Unless, Chelsea pull off a miracle, neither club will be in the Champions League next season. It is still mathematically possible but being 4 points behind 5th with only 2 matches to go doesn't bode well. Both clubs have suffered defeats leading into the FA Cup final. Both clubs have managers who need success to come from somewhere immediately if they hope to have a job next season. Though in the case of Di Matteo, only a Champions League trophy could possibly save him and even that seems unlikely. With Pep Guardiola casually flirting with the Premier League and Fabio Cappello aggressively dry-humping it, there is no short of qualified managers to enter a big club.

The FA Cup was once the most coveted prize in England and I hope with all my heart Liverpool win it. I am not sure that either club has the advantage. Liverpool have nothing else to fight for and will be no doubt leaving everything they have on the pitch at Wembley while Chelsea still have one eye on a final in Munich. All of Liverpool needs this win; the fans, the club, and especially the manager. If Liverpool end the season with no progress in the league made and only a Carling Cup to show for it, it will be difficult to make a case that things have improved under Dalglish. The FA Cup might be King Kenny's only hope at continued employment. I want to believe that things are getting better and next season will be different, but an argument will have to be constructed on the field.

-CSD
Stevie is getting old, but he could do it again…
The Carling Cup isn't going to cut it. How's that for an opening? We've seen top four ambition turn into mid-table mediocrity in less than a year. The optimism train ignited by the appointment of Kenny Dalglish has all but run out of steam. Any chance of using the words "success" and "Liverpool" in the same breath without sounding like an absolute moron hinges on this Saturday.

We no longer have a choice; we have to win.

It's all painfully obvious. Put the ball in the oppositions net more times than they put it in ours. Simples? Really, not so much. Misfiring strikers, blah blah blah, lack of confidence, blah blah blah, defensive frailties, yak yak yak; it's been the same old story all season and try as we might, the way we all expected the script to turn out has taken a turn only M Night Shyamalan could write. And it's not even good. This isn't the 6th sense, this is the Happening all over again.

While there's no longer any chance of the Hollywood golden boy redeeming himself, we're yet to be condemned to the same fate. Two domestic cups in one season is hardly a failure. Twisting the knife into the minority of Chelsea fans who disrespected the moment of silence for the 96 Liverpool fans lost at Hillsborough will be just the appetizer; lifting a shiny piece of silver while Fernando looks on will be just deserts. Adding an 8th FA Cup to the trophy case would be the main course in a season filled with underwhelming anti-climax. They don't got no history and this could very well be another chapter in ours. One written on the backdrop of uncertainty, but still finishing off with the happy ending we've come to expect.

Last one out of Stamford Bridge Wembley, burn it to the ground.

-steven.
Change that traitor to Suarez and this could be the same story…
I loved Fernando with a love that was pure. And then he left.

The thought of him getting a winner's medal, a winning goal, a shot on target – nay, even time on the field – makes me sick to the stomach. Not that I am afraid of him (oh yes I am) but more that I want him to be wrong more than anything else in the world, Ron.

He said he'd have to leave for Chelsea in order to win silverware. This final is the perfect opportunity to prove him wrong. And while I'm not one for bragging, boasting, or smug satisfaction, I will feel vindicated should we win our second trophy since he left. Winning one at his expense would only make it all sweeter.

But more than this being about Fernando, this is about Fulham, West Brom, Wigan, Stoke, Bolton. This is about proving we really aren't the crap football team that showed up when we faced those teams, that we have fight, determination, concentration and quality. This is about Liverpool Football Club. This is about proving that we win stuff.

I've seen Liverpool play in 9 domestic or European finals previous to this one, and we've won 7 of those. We are winners, that's what we do.

Revenge means far less to me than restoration. Let's restore some pride after a poor league campaign. Let's restore Kenny's good name and legendary standing in the game.

Let's restore ourselves as habitual collectors of major trophies, and have a grand night out at Chelsea's expense.

-Grubb