This is All Quite Familiar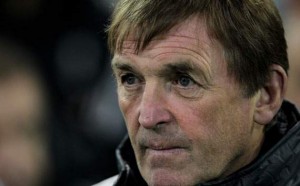 Is it pompous to quote yourself? "I've never been so glad to see a season come to an end." That's rarely rang quite as true as today after the Reds stumbled to a closing day defeat at the Liberty Stadium, and with that lousy 1-0 reversal we've recording our worst league campaign in 19 years. Danny Graham's 86th minute strike was enough to pull in all three points for the Swans, who were secure enough in their point tally to not worry about the relegation scraps playing themselves out at grounds all over the country. Brendan Rodgers spent some time defending the record of Kenny Dalglish the day before the match, but I'm quite interested to know exactly what he thinks now.
Last day of the season, nothing left to play for, result no longer matters; I wrote it and you've read it all before, either here or somewhere else, and even with the result today it's no less true. Three more points on the tally wouldn't have put us above Everton. Our neighbors shocked Newcastle to kill off any hope of the Tyneside outfit qualifying for the Champions League and finish above their closest rivals for the first time in 5 years. That's not the problem.
Winning just the Carling Cup? Not the problem. Playing with all the invention of a dug up corpse? That's the problem. Leaving nothing on the pitch at the end of the match? That's a problem. Lackadaisical disregard for our club, our history and most importantly our fans? You better believe that's a problem.
I don't know where the root of all evil springs from. The more time I spend trying to figure it out, the less it all makes sense. There's a season review coming up — an exercise in sadism — maybe I'll find some words for that. After today's result, the last thing I want to do is think about or discuss our current predicament.
-steven.