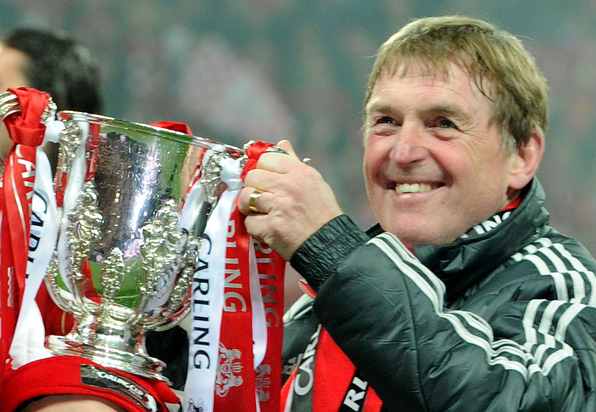 I'll never forget the supporters chanting the name of Kenny Dalglish during the short-lived Hodgson era. There were some though who were afraid that an unsuccessful return could tarnish his impeccable legacy at the club. I say there is no way you could tarnish the record or image of such a dignified man.
Kenny has always been a servant of Liverpool. The Scot adopted the city that provided him with years of success and continues to be available whenever and wherever he is needed. He is a fan of the club and a champion of his players. The only thing wrong with Kenny Dalglish as manager this past season were the results. Ending a 6 year trophy drought was not enough to keep him in the manger's seat. At other clubs, this might have been a success, but Liverpool expect more and deep down, Kenny knows this.
There will be debate in the coming months as to whether this was the right move by FSG. Most of that debate will take place at a time when hindsight is 20/20. I say it was a good move to bring him back because seeing Kenny on the touchline week after week gave me a fuzzy feeling. Sentiment can only take you so far and maybe as a manager, Kenny is also too sentimental. But as a person, he is in a different class.
Thank you, Kenny Dalglish, for taking on a huge task that was begged of you by the fans. I wish this journey had a storybook ending, but that is not the reality of the situation. You will always be the King of the Kop and no job or role or win/loss record will change that.
-CSD