Barnes Points The Way Forward For LFC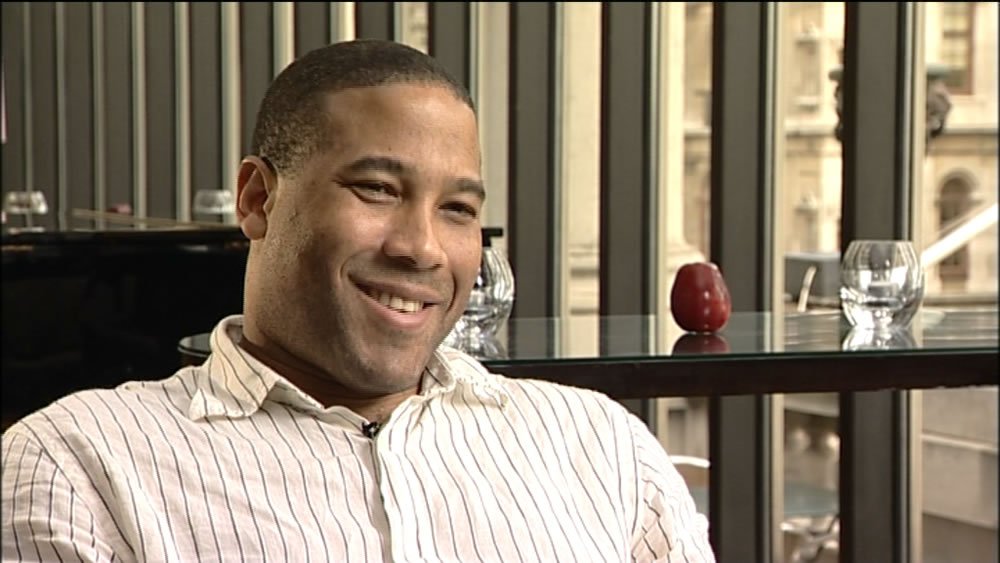 Is there any more credible voice than John Barnes, when it comes to rational, carefully-thought-out perspectives on Liverpool Football Club? Once again our beloved Digger has poured the ice-cold water of common sense on the flames of hysteria currently singeing our uncertain fanbase. In his recent (and carefully scripted) interview on the club website, Barnes clearly describes his vision for Liverpool's bright, red future, hinting at possible strategies and the mechanisms that could make Liverpool a top-echelon team once more.
Except one suspects these are not just Digger's views: He is almost certainly speaking for Fenway Sports Group. He is explaining and defending their plan, or rather, they are explaining it, except the words are coming out of Digger's mouth. Take a bow, Jen Chang, for if this is your handiwork, I admire it. Rumoured to be Liverpool's new Director of Communications, Jen has previously been a senior football editor at Sports Illustrated, and he clearly knows what he he is doing from this masterpiece. In wheeling out a club legend like Barnes who is admired and respected for both his character and his modern outlook on the game, Chang has placed the discussion firmly back in reasonable realms.
Of course it's all spin, but it's spin I agree with. Our fanbase rightly cherish our glorious history. However a lack of prescient decision-making for an entire generation at Liverpool has caused us to fall off the pace in terms of continued success. While our rivals endlessly profit and thrive, we have continually steered ourselves down blind alleys. Sadly we have become the Ryan Babel of football clubs. (Sorry Ryan).
A fresh start is needed. We are at Year Zero, no mistake. We need to move forward, marrying history and modernity successfully, but with an emphasis on the future, rather than the past. And Barnes clearly describes FSG's intended modus operandi – player development and tactical frameworks – as the mechanisms that will drive any future success.
"You need to have a philosophy throughout the club – from top to bottom – so that you can develop footballers to help you win trophies."

"Liverpool are at a stage where they can't get all the best players in the world – so what do you do? You better come up with a system and a vision of how you want your team to play".

-John Barnes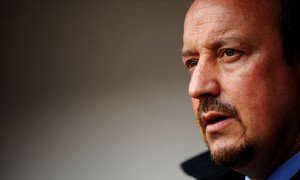 As many have rightly guessed, Fenway want to build a dynasty. No short term manager, no "Get Into the Champions League the Quick and Dirty Way" two step plan. Presumably no Rafa then, and certainly no Capello. They clearly want a young, tactical manager who can improve the players in his team, and teach them to play to a tactical framework that is replicated at every level of the club, just as Benitez initially intended.
Sadly Benitez seems to be out of the running to finish the job he began, a victim of his own reputation for guerilla warfare; a casualty in a battle undertaken of his own volition, on behalf of the supporters, against the evil empire previously in charge of our storied club. While it's sad he almost certainly won't be called on to finish the job he started in his previous stint at Liverpool, you can understand the ownership's reluctance to bring him back. Sacrificing one club legend in Kenny Dalglish was risky; disposing of two would be suicidal.
Instead, Digger strongly hints at a young, yet experienced manager to come in and freshen up the tactical culture at Liverpool, in the hope of producing a team greater than the sum of its parts.
"What you want is a manager with a very clear vision of how he wants his team to play football… It's not about who is fashionable at any given time. It's about maximising the potential of the team you have… "

"Well, first of all you have to decide what kind of football you want to play. It's such a comprehensive vision, it would take me so long to explain, you'd have to go through every position and go into detail on what is the requirement of this position – when the goalkeeper gets the ball, where should the full backs be? Where should the centre-halves be? Where do the midfield players go? You need to do that for every position and every different scenario that can arise in a game. Understanding the philosophy and the method is the most important thing."

-John Barnes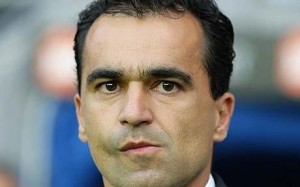 While Andre Villas Boas has dominated the headlines as a potential candidate, along with anyone else who has declined the position, it would seem Roberto Martinez is now emerging as the new frontrunner – if indeed Barnes is sharing more than just his opinion. The interview sees no mention of Villas Boas, yet Martinez' name is used no less than 8 times. A nod to the future perhaps?
"So regardless of whether Roberto Martinez, who is one manager who has been linked with Liverpool, just kept Wigan up, that means nothing. Could Alex Ferguson keep Wigan up? Could Jose Mourinho keep Wigan up? We don't know but what Roberto has done is he has maximised the potential of that team and therefore if he goes to a better team, as long as we believe he can maximise the potential for that team, he will be successful."

"You need to look at how Martinez has done it – his methods and his philosophy in terms of how you want football to be played."

"As I say, Martinez keeping Wigan in the Premier League is success for me. In terms of age, I guess it has to be a factor because if you're looking for experience, a first time manager shouldn't get a job at a club like Liverpool if they've never managed before. Martinez has been around for maybe four or five years, he was at Swansea before Wigan, so while his age limits the amount of experience he can possibly have, in terms of the success he's had in the last four years, I think he has proven he is a good manager."

-John Barnes
Although Martinez has not turned heads with any extraordinarily high league finishes, his ability to play expansive, clever, technical football with a collection of low-budget players and unknown quantities – while continuously ensuring the Premier League survival of Wigan Athletic – has certainly gained him plenty of admirers in high places. Languishing in relegation places at the midway point of the season, Martinez contrived to escape demotion by employing an extremely continental strategy, one that empowered his players to not only defeat, but also outplay some very good sides. Michael Cox of Zonal Marking fame describes the formation and tactics in great detail here.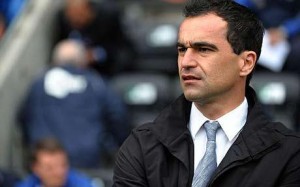 While many valid concerns remain about his lack of big club experience, Barnes implores us to look beyond this, and see Martinez for what he is: a manager who maximises the ability of his teams. Not a miracle worker, not a messiah. Just a very clever tactician, with a clear blueprint for how his football is played, and the ability to communicate effectively and positively with his players.
Wigan midfielder James McArthur certainly hopes Martinez is not about to move, saying "A lot of people wrote us off and said we'd be going down but our manager kept believing in the players and we kept believing as a team."
Contrast this to the raft of reports currently circulating about Villas Boas' frosty relationships with elements of his playing staff at Chelsea. Both Romelu Lukaku and Didier Drogba have recently spoken of the Portuguese manager's impact on team harmony and togetherness, while Fernando Torres earlier blamed his crippling lack of confidence in front goal on not feeling like he had AVB's trust.
Of course many stories in the football media are indeed purely fiction, however the "no smoke without fire" rule means any move by Liverpool to secure his services as manager should be considered extremely carefully.
No matter who ends up in the managerial hotseat at Liverpool though, Barnes has one clear message, one I feel should be passed on and agreed upon by every true Reds supporter once the new leadership team is revealed:
"You need to ask these fans to support the club. There's a clue in the word supporter – that's what you do, you offer support to the club. If the Liverpool fans in 2005 didn't offer support to the team at half-time when we were 3-nil down, then Liverpool would not have won the Champions League. The fans could easily have turned their backs on the team and booed the players because they were losing 3-nil but if they had of done that, Liverpool would not have come back. It was the same in the semi-final of the FA Cup against Everton. One-nil down at half-time and not playing well but the fans supported the team and look what happened."

"So if you do implement a plan and there are times when things are not going well, think about how much the club needs your support and what unconditional support can actually achieve. I understand fans frustrations but if everyone is giving 100% and everyone is trying their best, then you need to be patient and you need to support them through thick and thin."

"The media exist to sell newspapers and, of course, negativity sells, especially in England, so the media have no role whatsoever to play in Liverpool's success. It's down to the fans and the club to stick together."

-John Barnes
Spin or not, Digger has me excited about this bright, Red future. No matter how long it takes to reap the rewards, we have already begun to sow for success.
-Grubb-